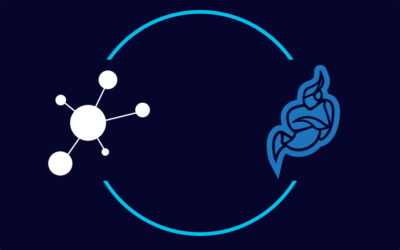 It's friday the 27th folks! This means, the meetup mentioned in this post is going to happen - in an hour! When: March 27, 5PM – 7PM (CET) Where: Jitsi Meeting A few notes before we get started: Before the meetup - Make sure your mic and headphones are all set...
Go ahead and try Icinga
We have a demo system waiting for you to see Icinga in action. A demo is worth a thousand words.
We're happy to announce a new version of icingabeat, v7.5.2. With this release we ensure the compatibility with Elasticsearch 7.x and Logstash 7.x. Icingabeat is an Elastic Beat that fetches data from the Icinga 2 API and sends it either directly to Elasticsearch or...
It is finally ready for launch - the first final release v1.0 of Icinga for Windows. The past months were quite challenging: Analyzing, troubleshooting and fixing issues reported by our awesome community and customers: Your support made it possible that we can...
Icinga for Windows is our framework and plugin collection to monitor Windows hosts natively with the Icinga Agent. We published our first release candidate in November, today we are delighted to announce the availability of Release Candidate 2 of Icinga for Windows....
Dive into Icinga
Everyday we do our best to make your experience with Icinga as good as possible.
Learn about Icinga and its capabilities to inspect your entire infrastructure.
This is an invitation, for you to take part in our first virtual Meetup on Icinga! We see that there is a need to have more discussions together with the community that go beyond GitHub issues and forums. The virtual Meetup is our first approach to provide a platform...
In February we released the first version of our new Icinga for Windows monitoring. Within a short amount of time we received a lot of feedback from different test and customer environments. Thanks to your testing, feedback and reports we were able to track down...
Dear Icinga Community, due to the current situation in Europe, with the novel coronavirus spreading, we see ourselves obligated to cancel IcingaConf 2020. It's a heartbreaking decision, but it's necessary. Having our own international conference is a milestone we are...
We have talked about it for a long time, but now it is here: The Icinga DB RC1 What's the Icinga DB? In case you managed to avoid all of the talk about it, Icinga DB is the replacement for our IDO (Icinga Data Output). What does this mean for you? It means SPEED....
Proof has been furnished by the program! At IcingaConf you'll... 1) ...get updated about products provided by the Icinga company 2) ...learn about trendsetting subject areas like the influence of monitoring in DevOps 3) ...hear in case studies how large enterprises...