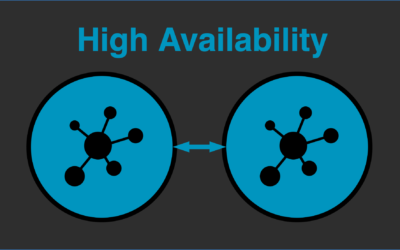 When getting started using Icinga 2, it is often enough to use a single master instance. But if your monitoring is business critical, you don't want to rely on a single master being online. This post will guide you through setting up Icinga 2 with two masters in HA...
Go ahead and try Icinga
We have a demo system waiting for you to see Icinga in action. A demo is worth a thousand words.
Today we are releasing the 2.11.4 bugfix release. This version fixes a crash during a heartbeat timeout with clients not yet signed. It also resolves an issue with endpoints not reconnecting after a reload/deploy, which caused a lot of UNKNOWN states. Bugfixes Cluster...
Today we're announcing the general availability of Icinga Web v2.8.0. Besides the compatibility with IcingaDB, this release includes fixes for access controls, support for newer PHP and MySQL versions and additional search functionality. Icinga Web 2.8-RC1 was part of...
Today we are proud to announce the next major release of Icinga for Windows: Version 1.1.0. Besides new core features that we added to the Framework itself, we also provide additional components to extend the features of our solution. Thanks to the increased usage in...
Dive into Icinga
Everyday we do our best to make your experience with Icinga as good as possible.
Learn about Icinga and its capabilities to inspect your entire infrastructure.
For our Cube module we use the ROLLUP SQL query to fetch all data from the database and then make a tree data structure out of the given result. This is how we make it a lot easier to render cubes dynamically. What is ROLLUP? and how it works? The SQL ROLLUP is a...
Today I will show you briefly how to build your own Powershell Modules/Plugins using icinga-powershell-framework. As you might know, we recently started writing plugins in Powershell that can be used to monitor windows-services in Icinga2 in a simple way. If you are...
We're releasing today multiple minor versions of Icinga Web 2 to fix a security issue that has been reported recently. The vulnerability in question allows an attacker to access arbitrary files which are readable by the process running Icinga Web 2. It has been...
Have you been to the Icinga Community Forum yet? The community forum is a place where you can meet and chat with other Icinga users. It's hosted by Icinga and moderated by both the Icinga team and members of the community. It's mostly being used as a platform to ask...
Alex has already shed some light on how we created the Icinga DB docker image and that it is actually available for testing. In addition, we now have docker images for Icinga 2 and Icinga Web 2. Since we are interested in feedback on all of them, I have created a...