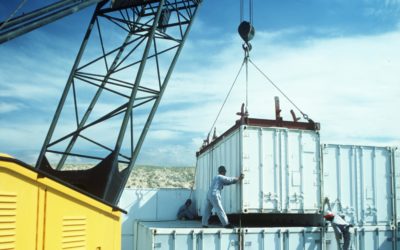 While creating a Docker image, one of the most important decisions to make is what base image to use. In this post I'll compare three kinds of base images for you. A universal base image Lots of the official Docker Hub images seem to use universal-purpose base images...
Go ahead and try Icinga
We have a demo system waiting for you to see Icinga in action. A demo is worth a thousand words.
It is finally ready for launch - the first final release v1.0 of Icinga for Windows. The past months were quite challenging: Analyzing, troubleshooting and fixing issues reported by our awesome community and customers: Your support made it possible that we can...
Icinga for Windows is our framework and plugin collection to monitor Windows hosts natively with the Icinga Agent. We published our first release candidate in November, today we are delighted to announce the availability of Release Candidate 2 of Icinga for Windows....
Busy times after OSMC, we follow along with package updates for our ecosystem. As you know, we've fully migrated our build infrastructure from Jenkins to GitLab CI. Today we are proud to announce the general availability for Icinga 2 and Icinga Web 2 packages for the...
Dive into Icinga
Everyday we do our best to make your experience with Icinga as good as possible.
Learn about Icinga and its capabilities to inspect your entire infrastructure.
Almost a week ago we wanted to host our first virtual Icinga meetup. In fact, we were so excited about this that we may have rushed into it a little. The result was that the software we used was not able to handle the sheer amount of people joining. Additionally the...
Personal Can you describe your role in the Icinga project? In Icinga I am a developer and the maintainer of Icinga Web 2. I keep an eye out for bugs, needed features, documentation and the tasks in the web and its modules. Our team consists of Eric, Ravi, Florian and...
It's friday the 27th folks! This means, the meetup mentioned in this post is going to happen - in an hour! When: March 27, 5PM – 7PM (CET) Where: Jitsi Meeting A few notes before we get started: Before the meetup - Make sure your mic and headphones are all set...
Hello world! This post serves as an introduction. Michael has done so much for the Icinga community and I joined him to learn more about community work a few months ago, to be able to help out with the Icinga community. He decided to focus on other things more...
This is an invitation, for you to take part in our first virtual Meetup on Icinga! We see that there is a need to have more discussions together with the community that go beyond GitHub issues and forums. The virtual Meetup is our first approach to provide a platform...