Yes! It's true! As of today, we are announcing the general availability of Icinga Reporting in version 1.0.
You can find all issues related to this release on our Roadmap. Please also refer to the corresponding upgrade section in the documentation.
What's New?
As you can see in the roadmap linked above, this version brings a lot of new features and bug fixes that it's beyond the scope to list them all here. However, I will sum up the most important ones for you here. Feeling pumped to try it out 🤩? Well, so am I! But first things first 😆.
Reports and Schedules
Be prepared to create and schedule reports like never before. Significant improvements have been made to how reports are currently created and scheduled. To start with, the new scheduling widget, which you may already know from Icinga Certificate Monitoring, is finally being used here as well. It allows you to schedule reports in a flexible way.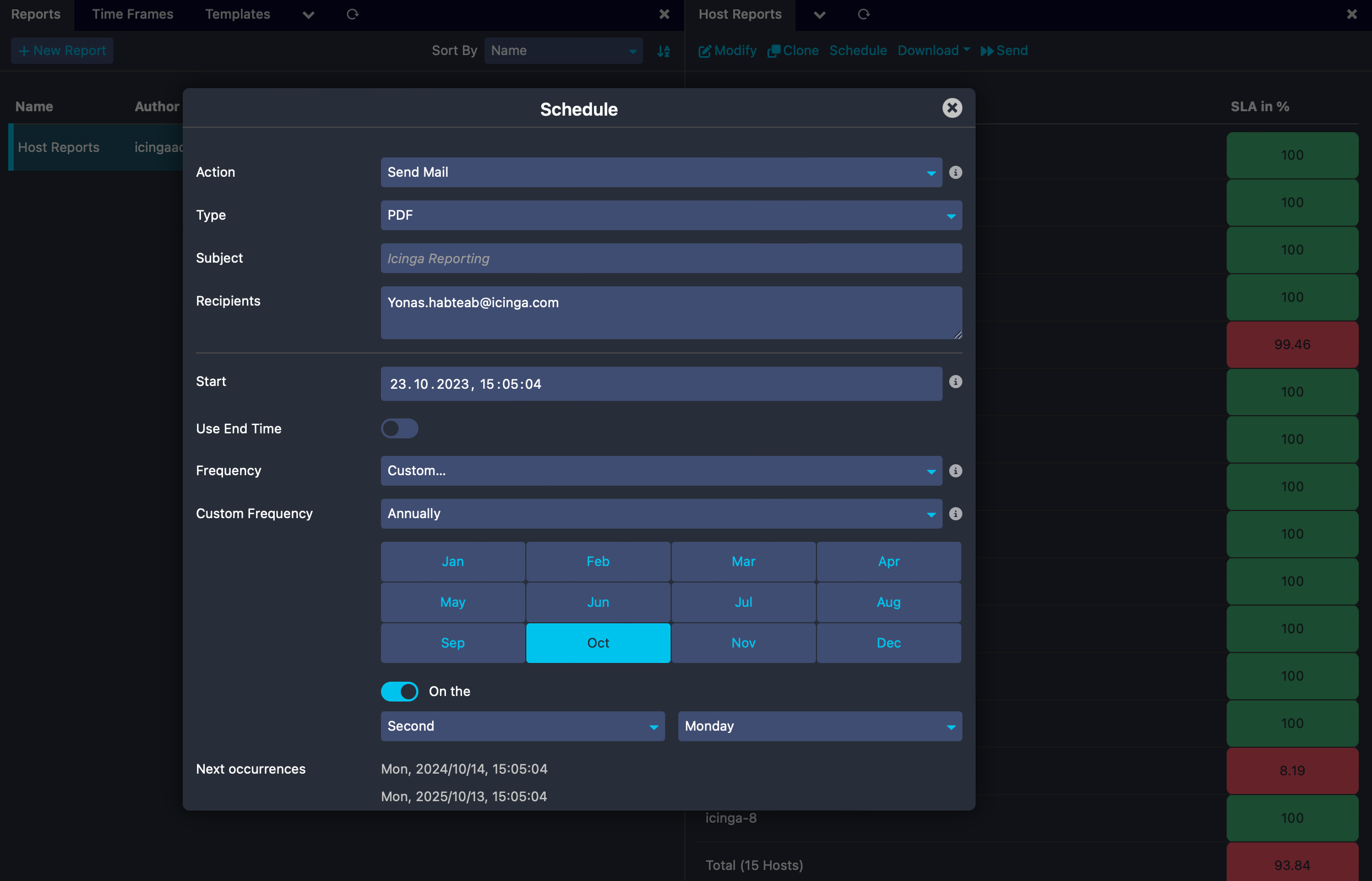 It's all packed in one place! It's also now possible to send schedules directly while you're still editing your schedule. No need to wait for the daemon!

Looking for an easy way to clone reports with very complex filters? Now you can! Starting with this release you can do this with just one mouse click.

You can now also sort reports, templates and timeframes by whatever you like, not just by the default create/modify time! Furthermore, with Icinga DB >= v1.1 you can also create reports within your Icinga DB object views.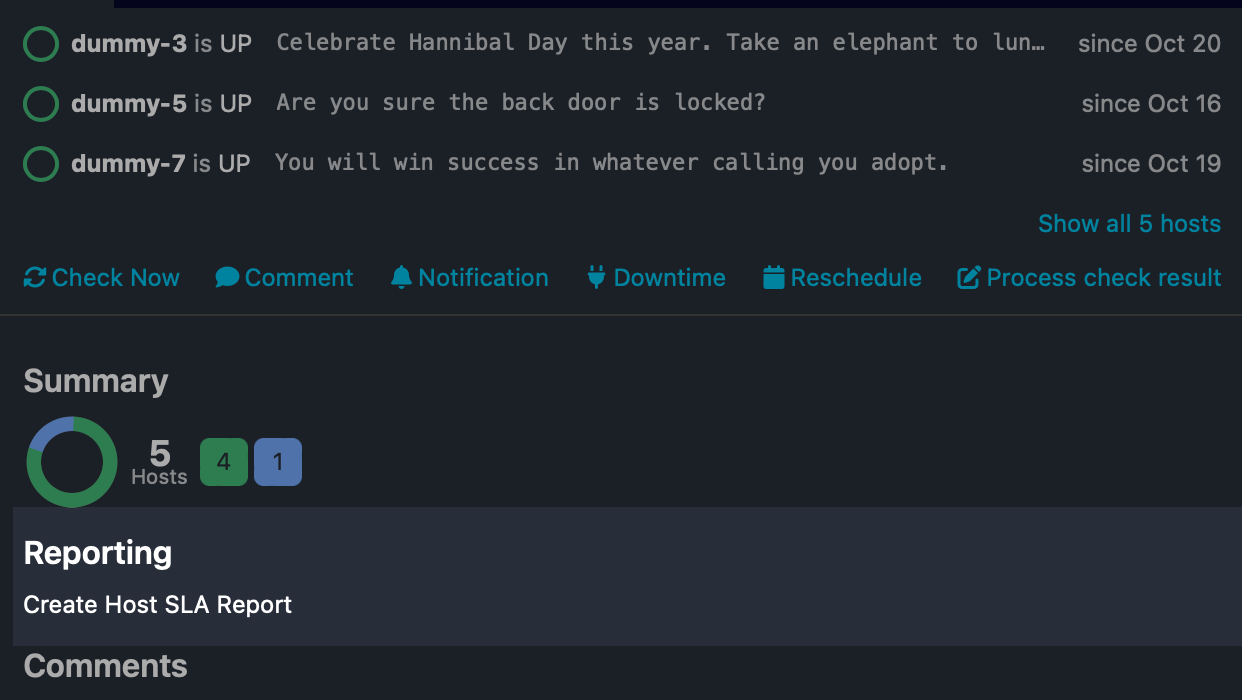 Also, as you noticed from the screenshots, it now renders the create, edit, schedule etc. forms all in modals. This lets you do everything in a single step without having to jump back and forth.
CLI commands
We have also introduced some new (hopefully) very helpful CLI commands. If you ever wanted to list or/and export your reports using a CLI command, you can do so now.
Exports
If you have issues with CSV exports because of the used locale, now it is completely local independent and works as it should.
CSV export should not be language-dependent #122
When you are missing the total average of your reports in your JSON and CSV export, you can now optionally include it in your exports.

Automated Database Migrations
Well, of course 😀! Icinga Reporting also supports automated database migrations. This means you no longer need to manually import upgrade scripts if you are already using Icinga Web >= 2.12. Icinga Web includes the possibility to perform such migrations in a simple manner. Still, it is recommended to always read the respective upgrading docs carefully. But, this release needs nothing other than a database migration.
Other Notable Changes
Below are also some other important changes that we would like to point out.
Seeing as you've managed to read this far, I'll now allow you to install and try it on your own. Enjoy 😉 it!