Today we're announcing the general availability of Icinga Certificate Monitoring in version 1.3.0.
You can find all issues related to this release on our Roadmap. Please also refer to the corresponding upgrade section in the documentation.
What's New?
We have made a number of enhancements since the previous release. Thus, it is now possible to configure any number of schedules for a single job, which can then be scheduled simultaneously or separately. No idea what I'm talking about? No problem, just keep reading 😉! Formerly, you were only able to provide a schedule directly in the job configuration. Now that's completely decoupled from the job base config and allows you to control the scheduling behaviour of the Jobs command in a more convenient way. You also need to know that due to these enhancements, jobs can no longer be configured via Modules -> x509 -> Jobs, but directly under Icinga Certificate Monitoring navigation item.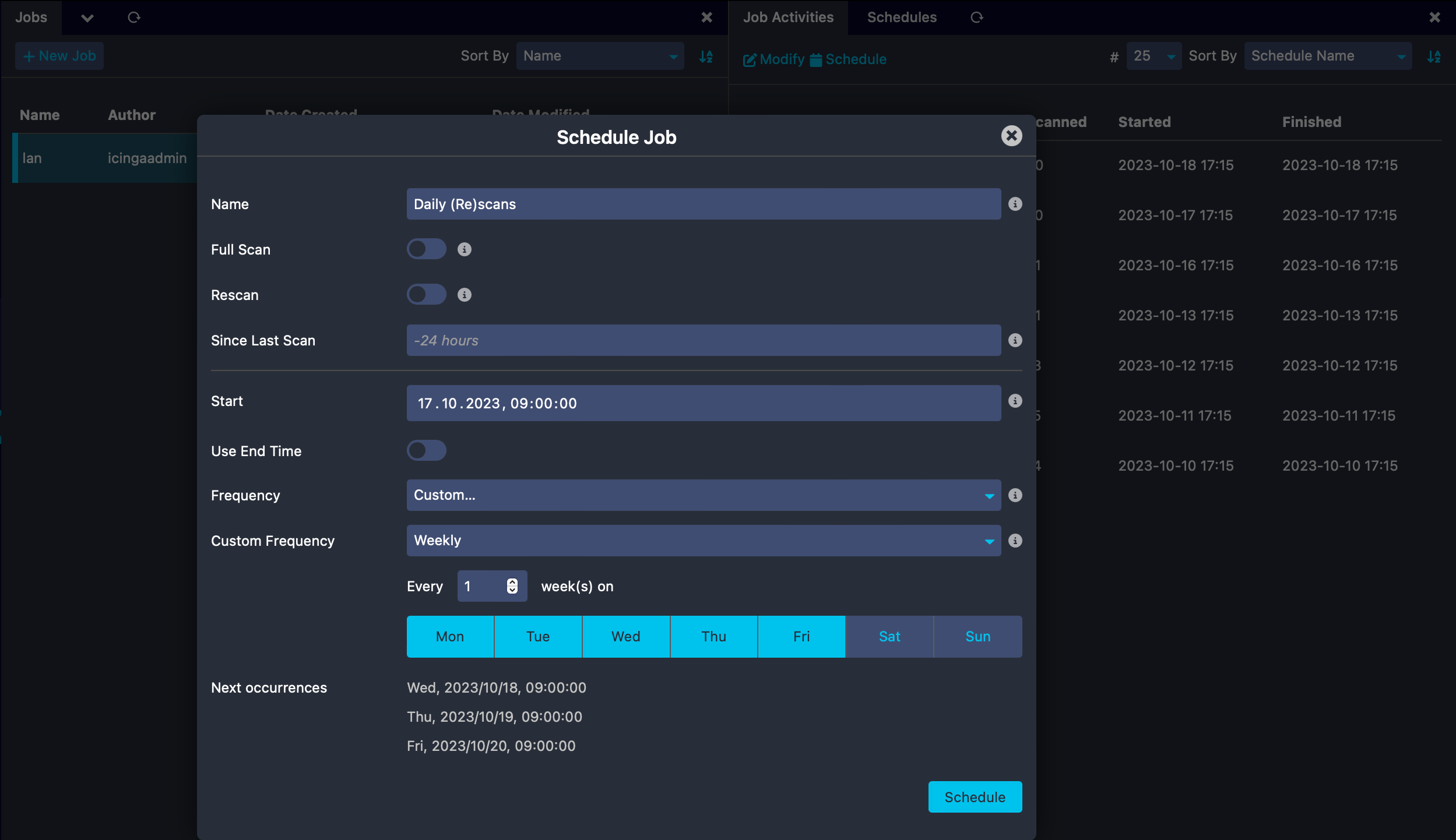 Automated Database Migrations
Yep! Icinga Certificate Monitoring supports also automated database migrations. From now on, you don't need to manually import the upgrade scripts if you are already using Icinga Web >= 2.12. Icinga Web provides you the possibility to perform such migrations in a simple way.
Keep in mind that it doesn't matter if you import the database upgrade script manually or via the new automation, you will need to manually migrate your existing jobs configuration from INI to the database afterwards.
Other Notable Changes
Furthermore, we have fixed a number of bugs introduced with the previous release, as well as implemented several minor enhancements.
When you are still facing cryptic IPs in the UI, please upgrade your Icinga PHP library. That has been fixed a long time ago.
If you have a long running daemon that keeps running over days and crashes due to temporary database errors? Well, I also have a good news for you, please upgrade to Icinga Web 2.12 and Icinga DB Web 1.1. We have fixed the underlying cause in the respective SNI hook providers.
Daemon dies after database connection loss #188