Icinga Certificate Monitoring
Monitor your certificates in an efficient and comfortable way. Be aware of required actions and view all details at a glance.
Scan the whole Network
The Icinga module for Certificate Monitoring scans whole IP ranges for SSL certificates. It fetches all details about each certificate and stores the information for your convenience. You will get a quick overview within Icinga's web interface, allowing you to always stay up to date.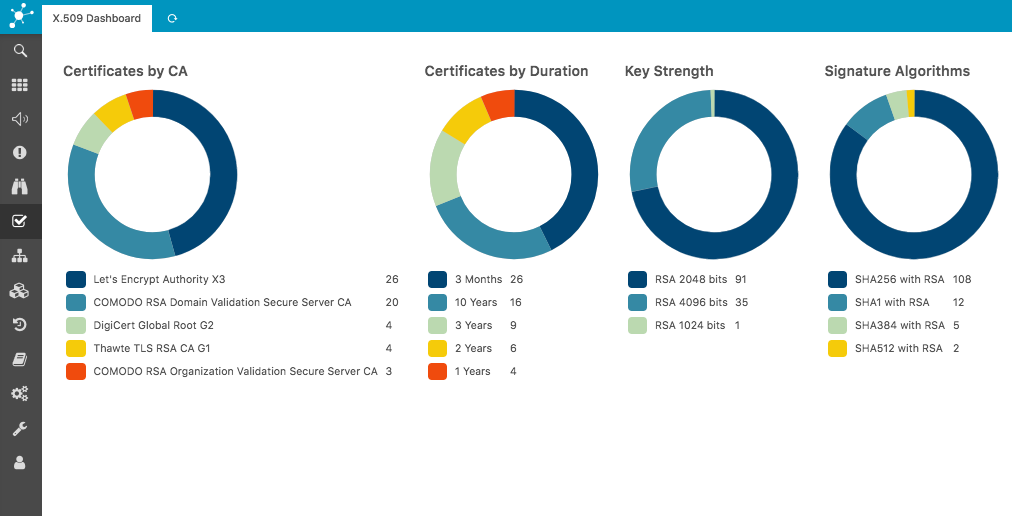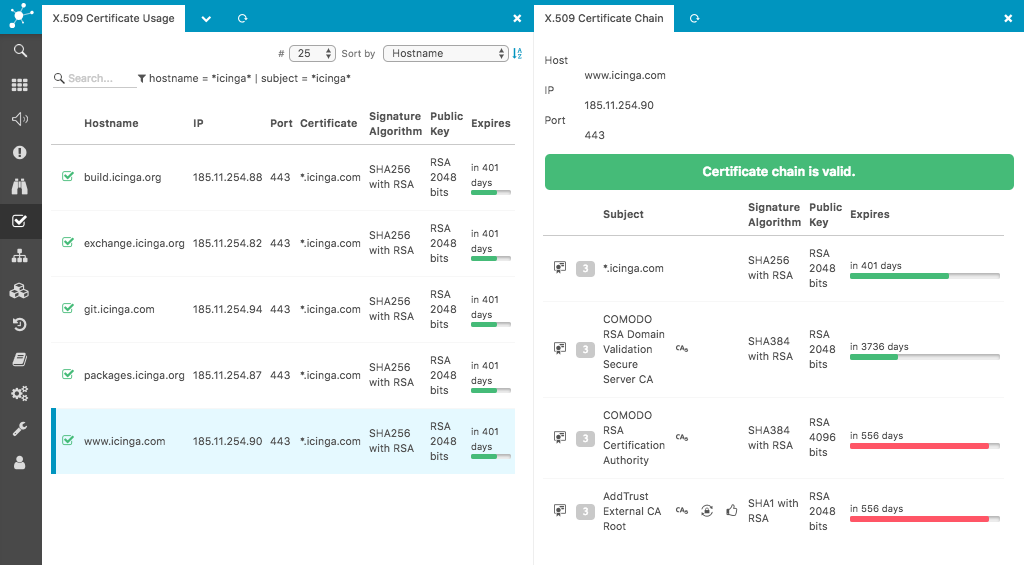 Notice when Action is required
With the capabilities of this module you will never miss the expiration date of a certificate again. You decide at what time you want to receive alerts about upcoming renewals. Certificates are verified either against common CAs or you can use your very own Certificate Authority.
Drill down to Details
The issuer, fingerprint, subject, common name and many more. This module leaves nothing out. All available facts about a certificate are provided so you don't miss a thing when the chips are down.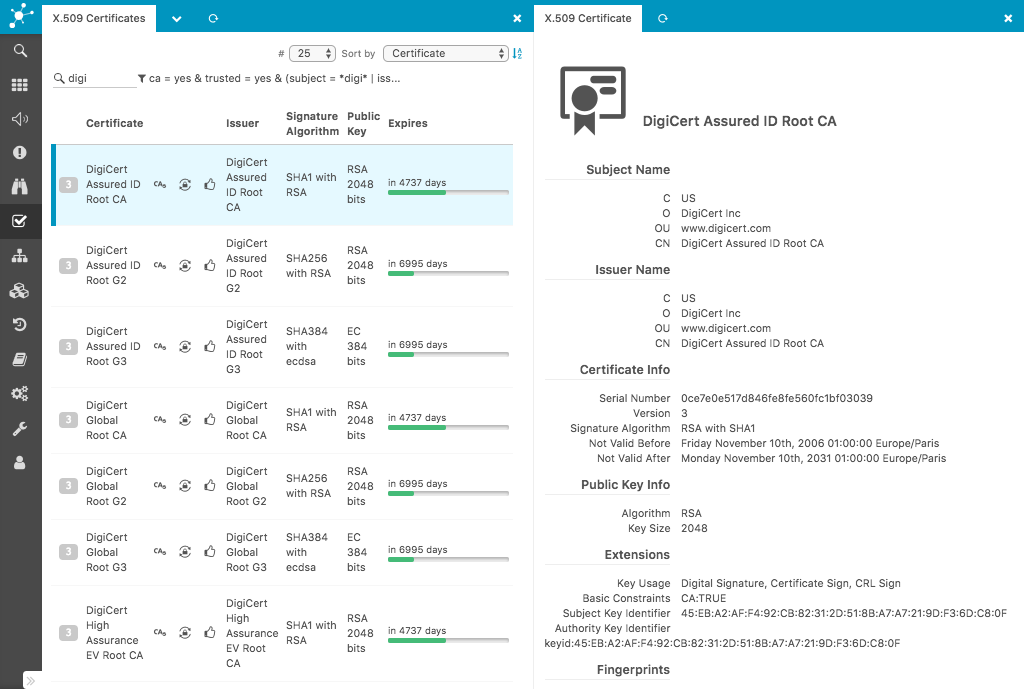 Dive into Icinga
Everyday we do our best to make your experience with Icinga as good as possible.
Learn about Icinga and its capabilities to inspect your entire infrastructure.