Icinga Camp Zurich
November 12, 2019
Icinga Camp Zurich
An Icinga Camp covers the core principles and concepts of Icinga. It is a platform for the community to come together to learn and share about their experience and challenges. An event where the latest and greatest from the Icinga universe is shared by the developers and executives. 
Experience
Real life implementations, best practices and insights from the field. From continuous monitoring to point and click configuration.
Tools
Integrating with your existing DevOps tool stack, automation with Cfgmgmt tools and data storage
Technology
Monitoring any infrastructure and any application with the latest technologies. Updates and news from the Icinga universe
Speakers
We're happy to have confirmed these amazing speakers. Stay tuned as we're adding more speakers soon!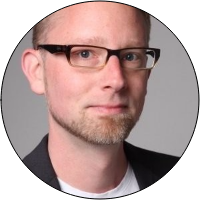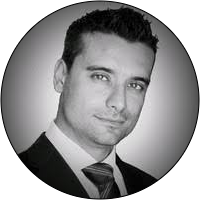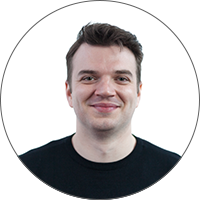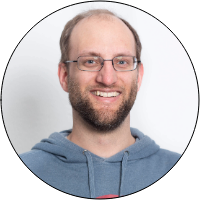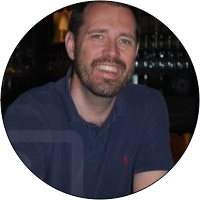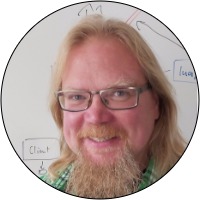 Christof Hanke
Systems Administrator
MPCDF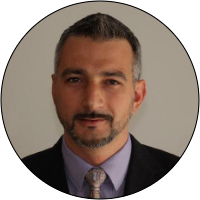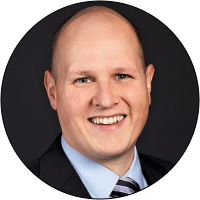 Marco Weber
Head of EP/MON
Bank Vontobel AG
09:00 - 09:30 | Welcome and Registration
09:30 - 10:00 | Current State of Icinga
A short introduction into the day and the current state of the Icinga project.
10:00 - 10:45 | Icinga Director and vSphereDB - how they play together
While the Icinga Director is the main configuration tool for Icinga,  vSphereDB is a completely different beast. Icinga models everything  around Hosts and Services, vSphereDB instead discovers your whole VMware  infrastructure and builds a huge and deep inventory.
This talk wants to explain the reasoning behind this, shows what's possible right now and where those powerful Icinga components are  heading to in the near future.
By Thomas Gelf
11:15 - 12:00 | Moving from Icinga 1 to Icinga 2 + Director
The Max Planck Computing and Data Facility (MPCDF, formerly known as RZG) is using Icinga / Nagios for more than 10 years now. We have/had several instances for different areas, such as miscellaneous servers, clusters or even EU-Projects spanning several European sites. This talk is about our (still ongoing) transition from our icinga1 installation for general servers which is based on many config-files, changed by two people only, to a director based self-service. The goal is that our fellow admins can integrate new hosts by a few steps. The configuration is declarative. In the host-object they just choose templates and fill in fields and arrays. The actual icinga2-configuration is then done via apply-rules.
About Christof Hanke
Working as System Administrator at MPCDF for some 15 years. Participated in the European projects DEISA and EUDAT. Nowadays working only half-time for MPCDF on monitoring, openAFS, web servers and general support.
12:00 - 12:45 | Our daily business with Icinga
We at Linuxfabrik use Icinga since the creation of our company. We monitor our own physical and virtual datacenter and those of our customers. As Icinga partner in Switzerland we are often asked: "How do I begin with Icinga? What are the best practices?". We have grown with Icinga and learned a lot through the past years. This is a progress report from an Open Source service provider.
By Markus Frei
14:00 - 14:45 | Monitoring the Cloud at Vontobel
14:45 - 15:30 | Signalilo: Visualizing Prometheus alerts in Icinga2
Signalilo is a small webhook server for ingesting Prometheus alerts into Icinga2. Our motivation for creating Signalilo was to integrate alerts from existing Prometheus-based monitoring suites (e.g. for OpenShift Container Platform) into our company-wide Icinga2. Signalilo is currently deployed on 10 OpenShift clusters and forwards Prometheus alerts to Icinga2.
In this talk, I will present the basic design of Signalilo and give a short overview of how we use Signalilo in our production monitoring to forward Prometheus alerts to Icinga2.
About Simon Gerber
Simon Gerber is a DevOps engineer at VSHN AG, with a focus on running and improving OpenShift and Kubernetes clusters. In his previous live, he received his PhD in computer science from ETH Zürich. For his doctoral dissertation, he designed and implemented a novel method for operating system memory management.
16:00 - 16:45 | Efficient IT operations using monitoring systems and standardized tools
This talk will discuss Icinga as the "one stop shop" for finding the "single truth of systems state". KMG Group use a "four field" model when designing systems, where Icinga have an important place in a section called "technical monitoring/technical performance monitoring". We touch two methodologies (MOPS – Metrics, Operational tools, Processes, and Metrics), and Ted Dziuba's actionable response to monitoring events.
About Magnus Lübeck
Magnus Lübeck is the founder and owner of KMG Group GmbH. He is an advocate for free and open source software, which he use to the extent possible in systems and infrastructure designs.
16:45 - 17:15 | Tornado Complex Event Processing Framework for Icinga
Tornado is a high performance and scalable application written in Rust. It is able to handle millions of events each second on standard server hardware. The main objective of this talk is to show how you can extend an Icinga2 with Tornado through the three main modules: Tornado data collector, Tornado rule engine, Tornado executor. With Tornado we will able to receive events from different channels like SNMP Trap, Syslog, Email, SMS, Telegram and match them against a rule engine and decide which action to associate.
By Stefano Bruno
Stadion Letzigrund
Badenerstrasse 500
8048 Zürich

Stadion Letzigrund
Stadion Letzigrund
Badenerstrasse 500
8048 Zürich
Become a Sponsor
Icinga Camps are events dedicated to Icinga – monitoring best practices, add-ons and tools, and its continued development. We greatly value sponsors for this open event. Learn more about our sponsorship opportunities.