Icinga Camp Stockholm
September 3, 2019
Icinga Camp Stockholm
An Icinga Camp covers the core principles and concepts of Icinga. It is a platform for the community to come together to learn and share about their experience and challenges. An event where the latest and greatest from the Icinga universe is shared by the developers and executives. 
Experience
Real life implementations, best practices and insights from the field. From continuous monitoring to point and click configuration.
Tools
Integrating with your existing DevOps tool stack, automation with Cfgmgmt tools and data storage
Technology
Monitoring any infrastructure and any application with the latest technologies. Updates and news from the Icinga universe
Speakers
We're happy to have confirmed these amazing speakers. Stay tuned as we're adding more speakers soon!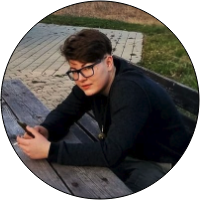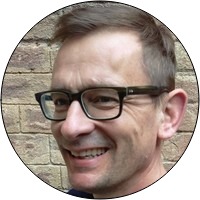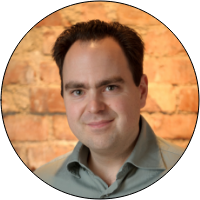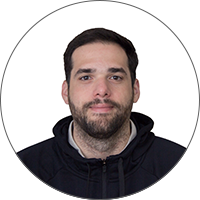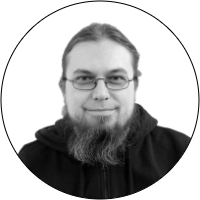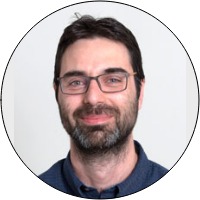 George Koutsogiannakis
IT Operations Engineer
Uppsala Clinical Research Center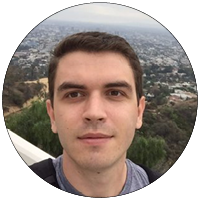 Current State of Icinga
A short introduction into the day and the current state of the Icinga project.
How to improve your workflows and let the machine take care of all the repetitive work!
Humans are creatures of habit – we have our environments, our tasks, our routine. Building up a routine takes a lot out of us – so as soon as we find something that works for us we stick with it. But is it effective? Are there tools that can make our life so much easier if we manage to integrate them into our routine? Of course, we're in IT, there are always new and good tools! Only 2 more hurdles to clear – find the right tools for you and actually make the effort to integrate them into your routine.
The purpose of this talk is to help you with exactly that – I will show you the most important quality-of-life modules and add-ons for Icinga.All of them officially supported by the Icinga team and super easy to integrate into your system!
About Feu Mourek
Feu has been part of the NETWAYS family since 2016. They started out as a Junior Developer – finding their way into the IT-world during their 3 year long education there. Specialised in Web Development and Design, and a passion for data visualisation Feu spent a lot of time working on Icinga Web 2.
Connecting NSClient++ to Icinga, Elasticsearch and Graphite
How to set NSClient++ up to send alerts to Icinga, Event and file Logs to Elastic, and metrics to graphite from a Windows Machine… And just to make things a bit challenging we are going to do this on potentially hundreds of hosts without any manual configuration!
About Michael Medin
Michael Medin is a senior architect and open source developer and has (among other things) written the de-facto agent for monitoring (among other things) windows based servers from (among other things) Nagios: NSClient++. In his not-so-spare time he works as an architect building middleware on mainly Oracle using Java, XML and various Web Service and REST technologies. When he is not working diligently at his computer he is often found riding his mountain bike along some rocky single track in the glorious Swedish countryside.
Developers and Observability
The foundation for application observability and monitoring starts with how we develop our applications and services. This talk is about how developers needs to start think about patterns and design to enable observability.
About Anders Håål
Anders is the CTO at Opsdis. Anders have spent years in product development, customer consultant and observability engineering.
Agentless on Windows
A walkthrough on setting up agentless monitoring for Windows servers from a Linux perspective. What other options are out there, why the method of WMI is selected and what options does WMI provide.  The advantages and disadvantages of this solution are then examined as well as how to remediate its shortcomings. Last, a look on the future of monitoring through WMI.
About George Koutsogiannakis
Many years experience as a Linux systems administrator in a variety of companies. With a passion for monitoring and metrics, worked with different solutions including Nagios, Op5, New Relic, Datadog and others but ended with Icinga because of the DSL.
Current state of Logmanagement with Icinga
You want to collect your logs in one place and be alerted when there's something going on an active check can't find out? This talk is about the different ways of how to connect Icinga to the Elastic Stack from easily done to very sophisticated. As a bonus you will learn about how to parse Icinga logs with Logstash.
About Thomas Widhalm
Thomas works as Lead Support Engineer and Senior Consultant at Netways. His focus is Icinga 2 and Elastic Stack as well as how to connect the two.
Flying blind - Accessibility in Icinga Web 2
I'll just boldly assume that everyone looking into this event will have had some contact and with Icinga Web 2 already. You know what it feels like to click around and you know your workflows – but do you know what it feels like for someone who can't distinguish between green and red? Have you considered what it feels like for someone who navigates the page with a screen-reader?
In this talk I want to show you a new perspective on the web: See like people with certain restrictions and get some insight on what we do to make Icinga Web 2 accessible for all of our users!
About Feu Mourek
Feu has been part of the NETWAYS family since 2016. They started out as a Junior Developer – finding their way into the IT-world during their 3 year long education there. Specialised in Web Development and Design, and a passion for data visualisation Feu spent a lot of time working on Icinga Web 2.
Challenges of Monitoring Big Infrastructure
Most monitoring environments are automated with configuration management tools like Puppet, Chef or Ansible. While these tools solve many problems, such as the initial setup, reproducibility and visibility, there are many other challenges that need to be tackled to truly monitor big environments. As a vendor of monitoring software, Icinga came up with unique approaches to solve some extraordinary problems to monitor large scale infrastructures. The methods are a result of real world problems as seen in the wild and applicable to many scenarios.
About Blerim Sheqa
Blerim is the CPO of Icinga, an open source monitoring solution. He spent years in systems engineering before switching to development and then to product management where he takes care of the Icinga product line. He's a committer and maintainer of various open source projects with a passion for automation.
Register now for free!
Join us in Stockholm and be part of an extraordinary event!
Call for Presentations
We are always looking for new speakers and talks for our Icinga Camps. We encourage you to send us your proposal for every event you want to speak at – multiple proposals are very welcome!
Bryggarsalen
With a central location, interesting listed buildings and modern, advanced technology, Bryggarsalen in Vasastan is the self-evident choice for any conference or party. 
Find out more about the Bryggarsalen on their website.
Address
Bryggarsalen
Norrtullsgatan 12N
102 35 Stockholm
Sweden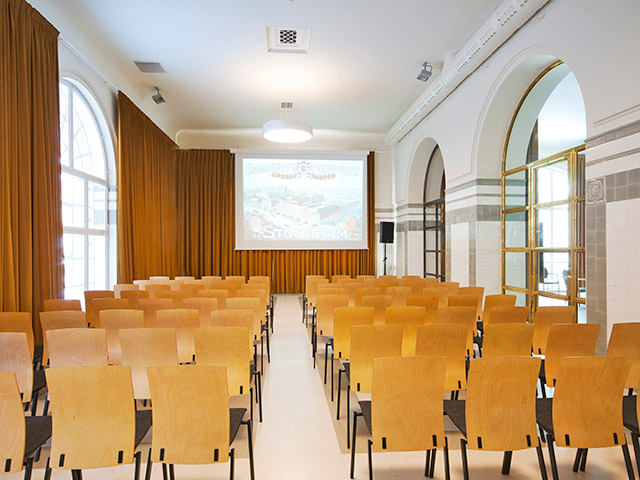 Become a Sponsor
Icinga Camps are events dedicated to Icinga – monitoring best practices, add-ons and tools, and its continued development. We greatly value sponsors for this open event. Learn more about our sponsorship opportunities.