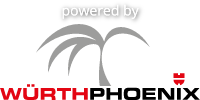 Icinga Camp Milan
September 26, 2019
Icinga Camp Milan
An Icinga Camp covers the core principles and concepts of Icinga. It is a platform for the community to come together to learn and share about their experience and challenges. An event where the latest and greatest from the Icinga universe is shared by the developers and executives. 
Experience
Real life implementations, best practices and insights from the field. From continuous monitoring to point and click configuration.
Tools
Integrating with your existing DevOps tool stack, automation with Cfgmgmt tools and data storage
Technology
Monitoring any infrastructure and any application with the latest technologies. Updates and news from the Icinga universe
Speakers
We're happy to have confirmed these amazing speakers. Stay tuned as we're adding more speakers soon!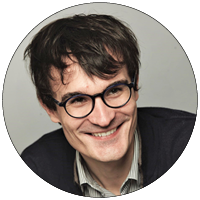 Michele Santuari
R&D Software Architect
Würth Phoenix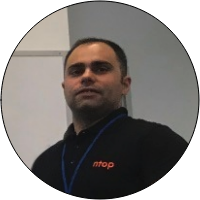 Simone Mainardi
Senior Data Scientist
ntop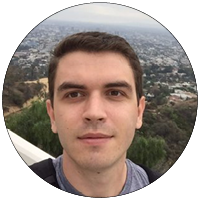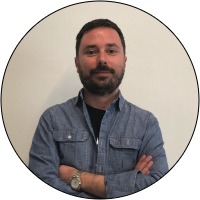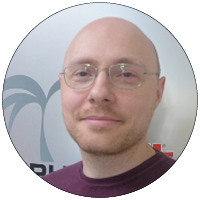 Rocco Pezzani
NetEye Consultant
Würth Phoenix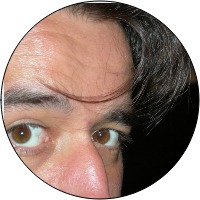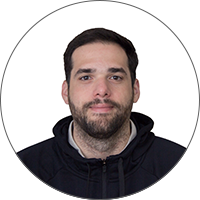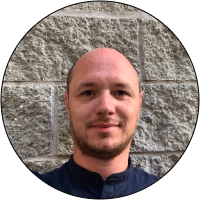 Luca Lesinigo
Solutions Architect
Codeway SA
09:00 - 09:30 | Registration & Welcome
Get a coffee and fasten your seatbelt for a day full of Icinga madness!
09:30 - 10:00 | Current State of Icinga
A short introduction into the day and the current state of the Icinga project.
10:00 - 10:45 | NetEye 4 based on Icinga 2
By Michele Santuari, R&D Software Architect, Würth Phoenix
This slot will give insights in the new architecture of the actual NetEye 4 version based on Icinga 2, allowing further scalability to perform also complex event processing (CEP) over a large number of event streams. CEP scenarios will process the events based on the resource consumption limits. The ability to do fast in-memory processing of events such as filtering, grouping and aggregating this way enables to do real time analysis.
11:15 - 11:45 | Challenges of Monitoring Big Infrastructure
By Blerim Sheqa, CPO at Icinga
Most monitoring environments are automated with configuration management tools like Puppet, Chef or Ansible. While these tools solve many problems, such as the initial setup, reproducibility and visibility, there are many other challenges that need to be tackled to truly monitor big environments. As a vendor of monitoring software, Icinga came up with unique approaches to solve some extraordinary problems to monitor large scale infrastructures. The methods are a result of real world problems as seen in the wild and applicable to many scenarios.
11:45 - 12:30 | Tales from a legacy world - migrating (part of) a Nagios infrastructure
By Luca Lesinigo, Solutions Architect at Codeway SA
Migrating a monitoring infrastructure from Nagios to Icinga2 is not always straightforward but it's not rocket science either. In this talk we want to present our experience with one challenging migration, what we had to deal with, how we solved some legacy compatibility requirements and the lessons we learnt.
14:00 - 14:45 | DevOps monitoring: Best Practices using OpenShift combined with Icinga & Big Data management tools
By Marco Bizzantino, CTO, Kiratech
In my talk I will demonstrate how monitoring works with the DevOps approach. Within an organisation, different people with different roles need to have a complete view over the whole infrastructure. One of the greatest benefits of Icinga is its ability to integrate with various tools and modules to satisfy the company's requests. An example is OpenShift monitoring. I will point out the most important parts of monitoring OpenShift infrastructure while maintaining it's complexity. In my approach I will show how we combine Icinga, Prometheus, Grafana and Elasticsearch for an overall OpenShift monitoring solution. Additional examples will show the benefits of using Icinga's Business Process modelling to add more value to the result.
About Marco
Marco Bizzantino is the CTO at Kiratech, based in Verona, Italy. Marco started as a linux system administrator, focusing on security issues, with regards to both server and network, being interested on hardening, penetration test, security audit, firewall and cryptography. Since 2002 he has started following virtualization solutions, mainly with VMware and RHEL based hypervisor, working on several mission critical systems in the financial and medical industries. Recently Marco is keeping his interest in log aggregation, analysis software and machine learning, to support searches, investigations, monitoring and to give the real-time approach that a complex IT infrastructure demands. Thanks to the DevOps culture and to the Cloud Native approach, Marco acquired strong skills on containers, CI/CD, automation and on everything related to the new IT processes that involve innovative Enterprises nowaday.
14:45 - 15:30 | Automating Icinga configuration with Puppet
By Alessandro Franceschi, Example42
The presentation is about how to automate the installation and configuration of Icinga using Puppet. We will review different use cases, from a simple command line based approach to much more complex configurations where Icinga checks are automatically added for each Puppet managed node. No prior Puppet knowledge is expected.
About Alessandro
Long time system administrator, since Netsaint times, turned into infrastructure automation professional. Now he automates, mostly with Puppet, any system he can get his hands on, and part of the job is to automate systems monitoring, mostly with Icinga.
16:00 - 16:45 | Integrating Icinga 2 and ntopng
By Simone Mainardi, Senior Data Scientist, ntop
Icinga2 offers useful checks when it comes to monitoring hosts and services in the network. It can ping, test HTTP and DNS services, or establish network connections to make sure everything is up and running. However, such checks are not always enough to ensure the network is operating smoothly with healthy hosts and services. Can you be sure there is no unwanted traffic towards hosts believed to be malicious? What about unencrypted communications and weak TLS? Why has the throughput of an host surged today?
This talk discusses how Icinga2 can be integrated with ntopng to bring network checks a step forward. ntopng, a widely-known network visibility tool, will be used in combination with Icinga2 to create a framework for the timely detection of unwanted or suspicious activities in the network, beyond basic up-or-down checks.
About Simone
Simone Mainardi received his BSc, MSc and PhD degrees in Computer Science from the University of Pisa, Faculty of Information Engineering. He worked as a research associate both at the University of Pisa and at the Institute for Informatics and Telematics (IIT) of the Italian National Research Council (CNR). He is now with ntop as a Senior Data Scientist. He is interested in computer networking, parallel and distributed algorithms, Internet measurements and data analysis.
16:45 - 17:30 | Discover the real user experience with Alyvix
By Rocco Pezzani, NetEye Consultant, Würth Phoenix
Rocco Pezzani in his presentation will describe how the integration between Icinga and Alyvix enables the visualization of test case performance data in NetEye. Alyvix is a Open Visual Synthetic Monitoring solution, able to automate any application, interacting with GUIs (Graphic User Interface) exactly as a human would do. Alyvix gives two different outputs: the timing of each single action and a report of test cases transactions in HTML pages, showing potential anomalies occurred in a gif format.
Register now!
Join us in Milan and be part of an extraordinary event!
Address
Hotel Melia
Via Masaccio, 19
20149 Milan
Italy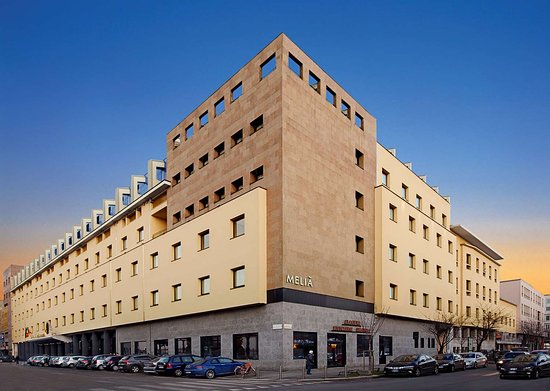 Become a Sponsor
Icinga Camps are events dedicated to Icinga – monitoring best practices, add-ons and tools, and its continued development. We greatly value sponsors for this open event. Learn more about our sponsorship opportunities.