Icinga Camp Berlin
March 14, 2019
Impressions of Icinga Camp Berlin 2019
Speakers of Icinga Camp Berlin 2019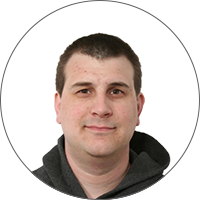 Bram Vogelaar
Open Source Consultant
Inuits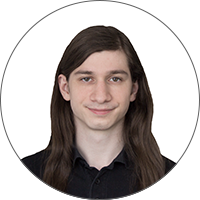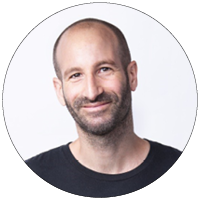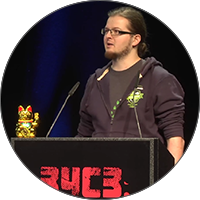 Max Rosin
Systems Engineer
SysEleven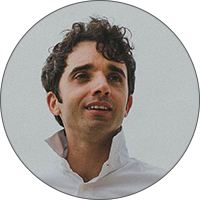 Francesco Melchiori
ICT Engineer
Würth Phoenix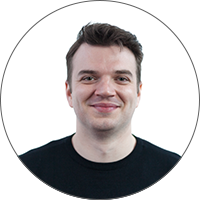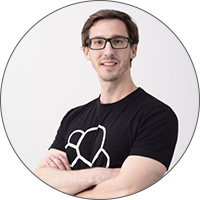 Philipp Krenn
Developer Advocate
Elastic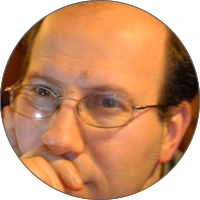 Assaf Flatto
Senior Consultant
AikiLinux
Agenda of Icinga Camp Berlin 2019
 
08:45 - 09:30 AM | Registration & Breakfast
Register, grab some food, get a coffee.
Fasten your seatbelt and get ready for a day full of monitoring madness!
09:30 - 10:00 AM | Current State of Icinga
A really short introduction into the day and the current state of the Icinga project.
About Bernd Erk
Bernd contributes to Icinga management and public presentations and is a co-founder of the Icinga Project.
10:00 - 10:45 AM | Migrating from Vanilla to Director based solution – War Story
Migrating a client from a vanilla ( text files) to Director based can be a challenging task, and know how to present and explain it to the customer is a fine art of sales and knowing when to say No. I will explain how a migration from an old system to a new place happened, what went wrong and what needs to be done if you plan on doing it in the future.
About Assaf Flatto
I has been a working in the Open Source community since 1995, starting with Slackware and has started working with NetSaint (now Nagios ) since version 0.6, since then I became a Linux Administrator and Nagios certified. A team member of Icinga since 2011. I have worked as a Linux Administrator and Network Management for companies like the BBC, SKY, and LOVEFiLM in the UK and SparkBeyond ,VoxPopuli, Atelis, and M-Wise in Israel. Working in what is now Called DevOps positions ….
11:15 - 11:45 AM | IcingaDB Development
The Icinga Team and the projects contributors around the world are always working on improving and fixing Icinga 2, Icingaweb and their plugins and addons. But sometimes something new is needed, and in the case of the IDO we decided we want a fresh start and try out a few new and unfamiliar technologies: The Icinga DB, a Redis-SQL connector daemon built specifically for Icingaweb's needs. For this talk I will show you what we have been working on these past months and our decision-making process on our way there. From the choice of programming language over database back-end comparisons to past failed attempts. Join me on a retrospective of the Teams biggest project this year.
About Jean Flach
Jean started their training at NETWAYS GmbH in 2013 and has since then been working on Icinga 2 and its ecosystem. While developing mostly in C++ and Python, they recently took a dive into Golang for the new and exciting IcingaDB.
11:45 - 12:30 PM | Scaling Icinga2 with many heterogeneous projects – and still preserving configurability
The main objective of the talk is to give a detailed real world example how we use Icinga 2 at a large scale with all its pros and cons. SysEleven monitors several hundred heterogeneous projects. To migrate our Icinga 1 setup to a high available Icinga 2 setup we developed icingadiff. The new cluster is fully automated with Puppet, deploys over 60000 checks and enables our engineers to fine tune every check if necessary. To integrate further information and custom workflows we modified Icinga Web2.
About Max Rosin
As a system engineer at SysEleven GmbH Max Rosin is responsible for the operation and continuous improvement of the monitoring infrastructure for several hundred customer projects. Currently he works primarily with Puppet and Icinga2.
01:30 - 02:15 PM | Monitoria – A Monitoring Democracy
Monitoring is important – but as your company grows it becomes harder to keep an eye on all the different moving parts. As the times roll by and the company grows new technologies are being added to the stack and it's essential to make sure those can be monitored reliably out there in the wild. We want to share how we transformed monitoring from a one man job to something every developer and Product Manager cares about and actively participates in. This talk will introduce you to open source tools that can enable such a solution. Walking you through a cultural transformation that makes monitoring accessible to everyone.
About Yaron Idan
Been chopping away at various types of software for 15 years now. After spending ~10 years as a DBA I shifted myself into a DevOps oriented approach and started spending my energy on mastering the toolchain. Currently an essential part of Soluto's DevOps team and leading the effort of shifting our production workload to kubernetes, along with many other daily challenges.
02:15 - 03:00 PM | Integrating Icinga 2 and the HashiCorp Stack
We all love infrastructure as code, we automate everything but how many of us can really say we could destroy and recreate our core infrastructure without human intervention. Can you be sure there isn't a DNS problem or that all the things are done in the right order? This talk walks the audience through a green fields exercise that sets up service discovery using Consul, infrastructure as code using terraform, using images build with packer and configured using puppet.
About Bram Vogelaar
Bram spent the first part of his career as a Molecular Biologist , he then moved on to supporting his peers by building tools and platforms for them with a lot of Open Source technologies, after which he joined Inuits to focus on helping more people to deliver their software with Open Source tools.
03:30 - 04:00 PM | System Diagnostics: A Deeper Understanding
The performance of ICT services (e.g. popular ERP network applications) fluctuate over time: they can be affected by latencies or downtimes. This is due to a variety of factors such as the number of user connections, the quality of software optimization, the balancing of hardware resources, etc.
Monitoring systems collect data with a large amount and variety of performance metrics from the entire computer network that provides the above-mentioned services. Therefore it becomes difficult even for experts to map general malfunctions to precise causes in a short time.
We are developing machine learning pipelines that detect when a system is in an anomalous state and diagnose probable outlier sources. So the focus of an ICT technician is quickly routed towards a singular or chronic problem for more speedily planning a solution.
We present our current unsupervised approach to analyzing a real scenario, and also a glimpse of the future: human and robotic supervision for reinforcement learning.
About Francesco Melchiori
Francesco Melchiori works as an ICT Engineer and now he covers a role as Product Manager at Würth Phoenix. Day by day he builds the software stories of Alyvix, which is a visual monitoring system that measures network application performance from the end-user interface prospective. Alyvix helps enterprise companies to quantify the quality of ICT services that they consume or provide in cloud.
From more than a decade Francesco have a magnetic interest in signal processing and machine learning mainly for diagnostics solutions. He considers AI as a way to optimize the ecocompatibility of human activities and to free time for us to experience the real life. He is growing a family in the beautiful Dolomites. He lives the mountain all seasons, constantly looking to get in touch with Mother Nature. Well, that means everything except the bears.
04:00 - 04:45 PM | Dashboards for Your Management with Kibana Canvas
This talk gives a quick overview of Kibana Canvas. First we are exporting some Icinga data to Elasticsearch and then we will turn to the special capabilities of Canvas — a new component of Kibana. It is both powerful and also a bit scary initially, since all you have is a white canvas on which you can arrange visualizations, logos, texts,… any way you want. We put together some screens, which are live updating and still ready for management.
About Philip Krenn
Philipp lives to demo interesting technology. Having worked as a web, infrastructure, and database engineer for more than ten years, Philipp is now working as a developer advocate at Elastic — the company behind the open source Elastic Stack consisting of Elasticsearch, Kibana, Beats, and Logstash. Based in Vienna, Austria, he is constantly traveling Europe and beyond to speak and discuss about open source software, search, databases, infrastructure, and security.
04:45 - 05:15 PM | What's next in Icinga
A brief introduction into upcoming projects and plans in the Icinga universe.
About Eric Lippmann
As the CTO of Icinga, Eric is focused on the technological strategy of the whole Icinga ecosystem.
Videos of Icinga Camp Berlin 2019
Kalkscheune
Located along Friedrichstrasse, within walking distance of the Brandenburg Gate, and of Museum Island and close to the central railway station, the Kalkscheune Centre provides setup and seating for our IcingaCamp Berlin. Varied rooms in a landmarked building and a green inner courtyard provide a very special framework for our event.
Find out more about the Kalkscheune on their website.
Address
Kalkscheune
Johannisstrasse 2
10117 Berlin
Germany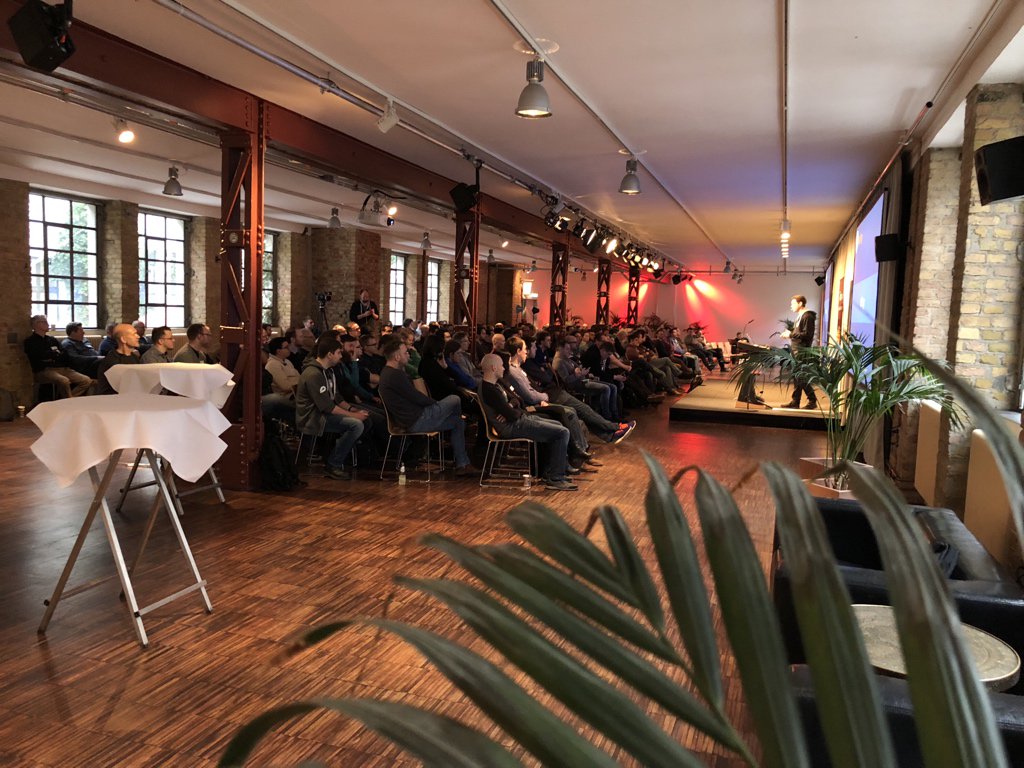 Our Sponsors in 2019
Icinga Camps are events dedicated to Icinga – monitoring best practices, add-ons and tools, and its continued development. We greatly value sponsors for this open event. Learn more about our sponsorship opportunities.