Icinga Camp Bangalore 2017
13th of May 2017
Our Camp location for Bangalore will be the Thought Factory. You can find more information about our location over here.
Icinga Camp Bangalore 2017
Join us for a day of learning and networking as we discuss monitoring best practices, complementary add-ons (with use cases), and the future roadmap of Icinga. Seats are limited, so secure your spot by registering today! We'll start at 10:00 am followed by a full day of monitoring, metrics, trends, logs, and of course, Icinga.
Whether you're already in Bangalore for Rootconf, or you're just coming for Icinga Camp, we look forward to seeing you May 13th!
See who is speaking at Icinga Camp Bangalore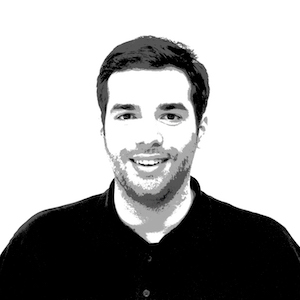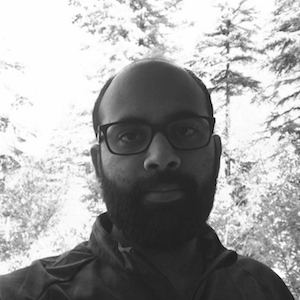 Aditya Raj
DevOps Engineer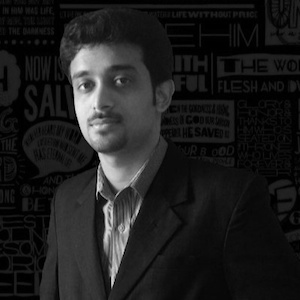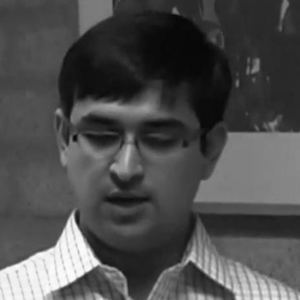 Toshaan Bharvani
IT Consultant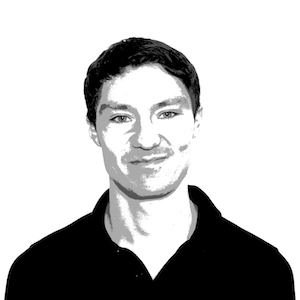 Markus Waldmüller
NETWAYS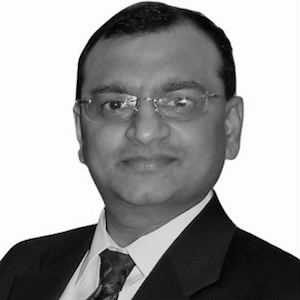 Hariram Hari
Fortidm Technologies
Code of Conduct
To make IcingaCamp a welcoming and harrassment-free experience for everyone, we will adopt the Conference Code of Conduct, which will apply to all attendees (including speakers, guests, sponsors, and organizers).
We are happy to have a great linup for Icinga Camp Bangalore 2017.
State of the Icinga
A short introduction into the day and the current state of the Icinga project.
Enterprise IT expectations on Monitoring solution
Choosing a monitoring solution that fits all aspects of a large enterprise that typically has multiple heterogeneous platforms, protocols, applications, services such as VOIP Telephony, mainframe, storage, all kinds of complex systems. Need more integrated solution oriented approach than piecemeal approach.
About Hariram
Mr. Hariram Hari PMP, President, FORTIDM Technologies, has over 20 years of professional experience in the IT, engineering and technology fields. He has held various positions while an entrepreneur including engineering manager, application developer, project manager, IT security specialist and program manager for large IT initiatives. As a program manager and system integrator, he has managed large teams with budgets over $100 million, successfully rolling out large scale data center IT infrastructure projects. Hari holds a master's degree in chemical engineering (with a specialization in computer-aided simulation and modeling) from the Indian Institute of Technology in Chennai, India. Hari is NJ certified EMT volunteer with EMS Plainsboro, NJ.
Icinga2 API Use Cases
Icinga is a resilient, open source monitoring and metric solution. It provides powerful REST API to interact with. This API allows most of the configuration and UI actions.
This talk will focus on a brief walk through of icinga2 basics – just enough to know how checks are executed and then move on to the more interesting use cases for which icinga2 has been used at BlueJeans Network.
About Roy
Roy is currently working as a DevOps Engineer at BlueJeans. He enjoys working on Linux and on infrastructure automation. He's also an electronics enthusiast and likes tinkering around with robotics and IOT related development boards.
Icinga2 and Ansible, how to manage and migrate
The presentation will talk about Icinga2 and how we migrated from Nagios/Icinga to Icinga2 and how we can manage new machines with Icinga2. It will demonstrate basic Ansible usage and how to setup Icinga2 server components with a distributed zoning setup. It will also show how to easily add nodes to servers, to this distributed zoned setup.
About Toshaan
Toshaan Bharvani is a self-employed IT consultant, with a interest in Open Source Software, IT Security and IT Hardware. He has been interested in IT hardware and IT software. Toshaan has been involved for some time now in some open source projects and communities. He frequently speaks at different international conferences and helps organizing some.
Making Icinga Salty
Automated installation and registration of services of each node in Icinga using saltstack states and modules is something which helped a lot when creating our private cloud from scratch and spawning thousands of VMs. The talk would include a description of our implementation and the plans we have for this automated registration process. As is true for most of the things of this size, we faced problems too, which would be presented as well.
About Aditya
Aditya Raj, working in Snapdeal, an e-commerce marketplace. I am working as a DevOps Engineer, and handling the monitoring flow. I spend my free time with anime and F.R.I.E.N.D.S.
Integrations with Icinga
What's next after building your monitoring stack with Icinga 2, Icinga Web 2 and check plugins? This talk will dive into possible integrations already available or currently in development.
Visualize the current monitoring state with beautiful dashboards in Icinga Web 2 and Dashing. Forward your check metrics to Graphite or InfluxDB and visualize them with beautiful Grafana dashboards. Dive into the capabilities of event messages forwarded into your Elastic Stack environment. Include configuration management and notification handling.
We'll also have a look into the current state of the icingabeat integration and the Icinga 2 Puppet and Chef modules.
About Markus
Markus works as Senior Consultant and Trainer @NETWAYS, an open source service company in Germany. Before hiring at NETWAYS he was self-employed and has been working as a system administrator. Since his start to working life, he's dedicated to open source software.
Icinga Director
Icinga 2 and Icinga Web 2 make a perfect couple. With the Icinga Director we are going to present a bleeding edge configuration tool for an even more pleasant workflow. Director tries to target two main audiences. Those with the desire to completely automate their datacenter and those who wish to get a comfortable frontend allowing them to delegate most of their daily work. What makes Icinga Director so special is the fact that it tries to target both of them at once.
Complete audit of every single change? Custom-tailored access? Provide a self-service web frontend without security concerns? Rollback at any time, central control for distributed Icinga Clusters? Import data from multiple CMDBs? Puppet or similar tools? Even in it's very first release the Director captives with an impressive feature set. This talk will give a short profound introduction to this powerful new tool.
Thought Factory
Located in the heart of Bangalore the Thought Factory offers the perfect environment for our first camp in India.
Find out more about the Thought Factory on their website.
Address
Thought Factory
Tower D, 2nd Floor
Diamond District,
Old Airport Road,
ISRO Colony, Domlur, Domlur,
Bengaluru, Karnataka 560008
India