Icinga Camp San Francisco
16th of February 2016
Thanks to Adobe for making Icinga Meetup San Francisco possible and share their location with us.
Especially thanks to Jordan Jethwa!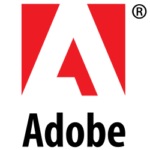 Thanks to all speakers making Icinga Camp San Francisco 2016 possible. Please check our timetable for a detailed full day overview.
Introduction into Icinga
For a long time monitoring was placed at the end of the deployment and delivery chain to ensure availability in common environments. But modern infrastructures, especially highly dynamic micro services, require to place monitoring in the middle of your toolstack. Monitoring is no longer only about availability. It is about metrics, logs, bi data and last but not least about integration with the popular tools out there.With Icinga2 we changed the way how availability monitoring works and scales but we don't want to leave it with that. Providing a full featured API makes monitoring much more dynamic and enables you to take care of volatile infrastructures. The presentation will introduce the Icinga2 API and show some examples to place monitoring as an important and early part of your lifecycle.
Monitoring with Icinga 2
Adobe uses Icinga2 to monitor the infrastructure (Linux VMs, Docker containers, and all the services) that power a large percent of the main website along with several other supporting sites.
About Jordan
I'm a Web Technologist that is part of the Online Experience Management's WCMS group at Adobe. I started as a contractor in 2011 and converted to full time a few months later. Our DevOps team's primary focus is to support and maintain the software and infrastructure that powers much of Adobe.com and several other related sites including the internal intranet site.
Performance Monitoring with Icinga2, Graphite and Grafana
Icinga2 brings a feature to send collected performance data to Graphite. When combined with Grafana, one can build an adequate monitoring solution to collect, store and visualize these data. I will show in a practical example how to create a simple and extendable stack with these tools.
About Blerim
Blerim is a Senior Systems Engineer at NETWAYS. He creates data center solutions based on Open Source products such as Icinga (2), Graphite and a lot of other stuff.
Monitor OpenStack environments from the bottom up and front to back
Elastic virtualization using the popular OpenStack platform is for real. While Sysadmins and DevOps professionals fully embrace these new developments, managing them is still a challenge. Adding layers of abstraction for compute, network and storage resources further increases complexity. Resource sharing, the fully dynamic creation of networks, virtual machines and recently Linux containers inside the framework also increases the challenge of managing these already complex systems.
This presentation will provide insights on how to optimize the monitoring and management of OpenStack "from the bottom up", and from front to back to efficiently manage and troubleshoot OpenStack environments using API monitoring techniques and best of breed OpenSource tools such as Icinga 2.4, OpenStack API, Fuel, BoxSpy, OpenTSDB and others.
About Thomas
Thomas Stocking is currently the director of System Engineering at Groundwork, Inc. a company helped found in 2004. He recently completed a 4-year stint as COO for the US arm of Gandi.net, a major International domain name registrar and cloud hosting provider. Thomas has over 20 years experience in service delivery, engineering, and technical marketing.  As an entrepreneur, startup co-founder, and Open Source Software evangelist, he brings a unique perspective to the fields of IT, software development, and data center operations.
Logmanagement with Icinga 2 and ELK
I will give you a short overview of the ELK stack (Elasticsearch, Logstash and Kibana) and how you can use it to collect and analyse logfiles from your boxes with focus on generating Icinga 2 alarms from certain logevents
About Thomas
Thomas is Senior Consultant at NETWAYS, specialised on Icinga (2) and the ELK stack.
Adobe Systems San Francisco
Located in the heart of San Francisco Adobes Office provides us a great place for our Icinga Camp San Francisco. Thanks very much for supporting us.
Address
Adobe Systems San Francisco
601Â Townsend St
San Francisco CA 94103
United States of America