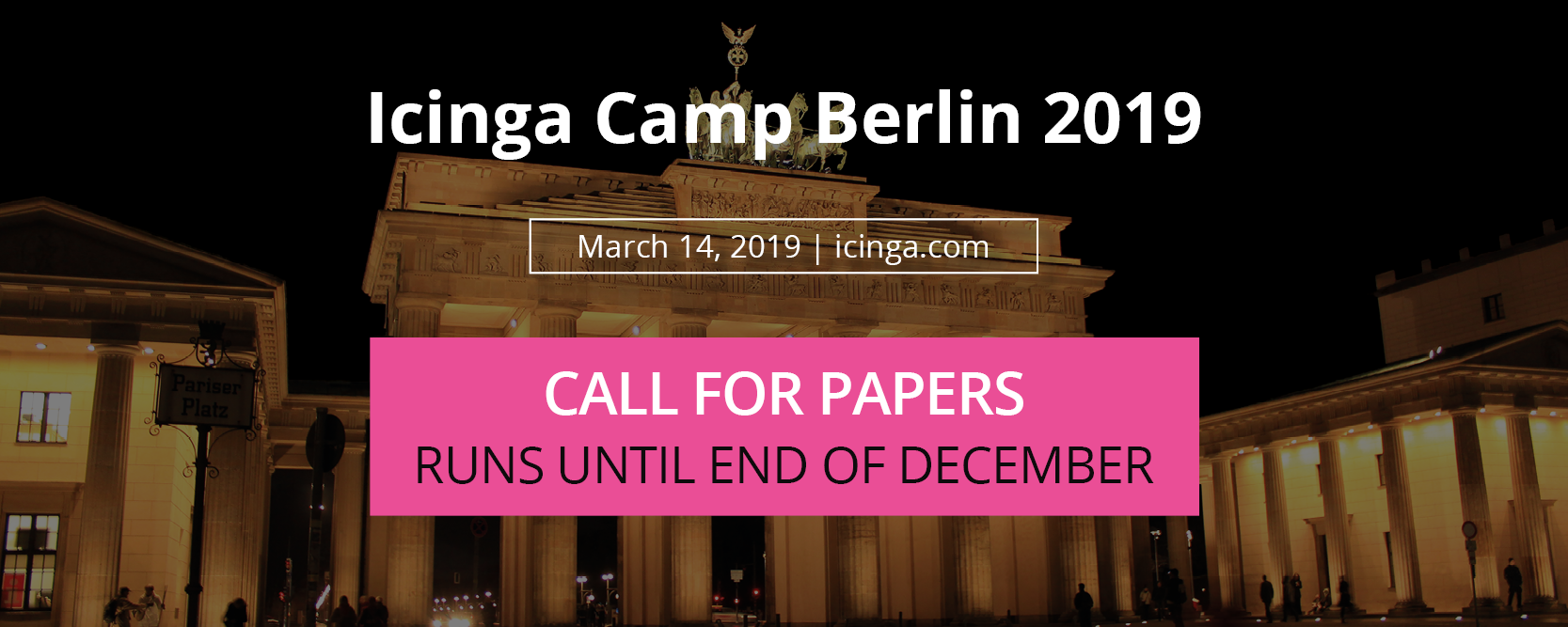 There are many reasons to go to Berlin… The best one in March 2019 will definitely be Icinga Camp Berlin!
In case you already know our Camps, you might not have to think about sending your proposal 😉 If not: Don't worry! We are always on the hunt for new speakers and would be happy to get to know you and your experiences with Icinga.
Get on stage! Send your proposal now! Call for presentations runs until end of December.
Icinga Camps are dedicated to Icinga – best practices, add-ons, tools, and the projects continuous development. The Camps offer the perfect platform to learn about new techniques and monitoring updates. Icinga developers, community and enterprise users come together to discuss the latest trends and share knowledge, experiences and stories. Be part of one inspiring day full of #Monitoringlove in Berlin!
More on: icinga.com