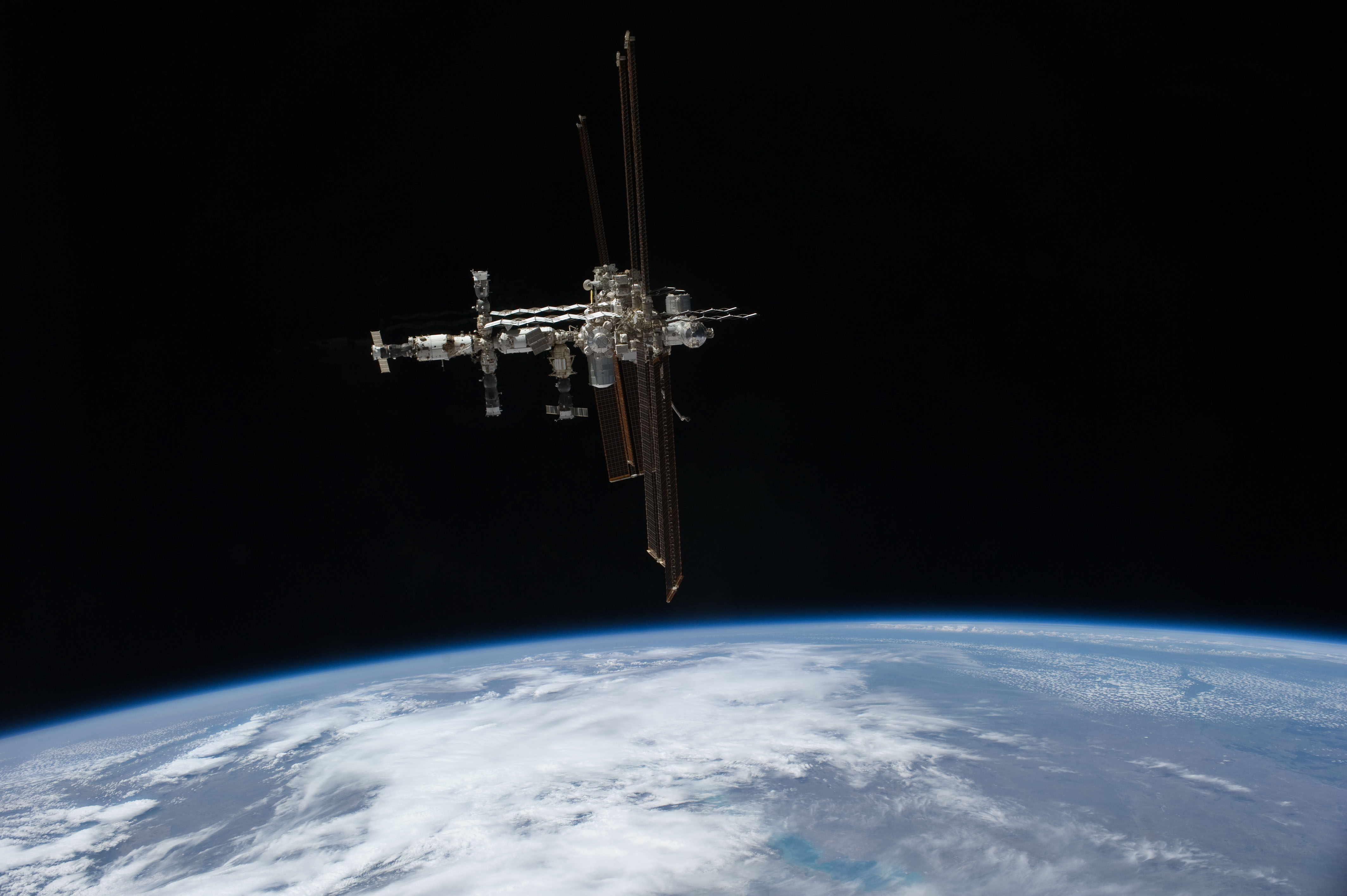 October brought us many new releases and events, and of course cool community integrations and plugins.
One thing ahead: Do you remember that NASA was asking for PostgreSQL support years ago? Did you know that they have been implementing Icinga on the ISS?
Icinga is still running on the ISS, supporting space exploration.
Events
Icinga Camp New York is near and we are proud to have our schedule ready 🙂 Make sure to join us and share the #icingalove.
We are looking for speakers on Icinga Camp Berlin next year – share your story on Icinga, integrations, tools and what not and submit a talk! 🙂
Team Icinga will also join OSMC in three weeks. Aside from our yearly talk by Bernd, many community members will give a talk about their favourite monitoring tool.
The first Icinga meetup in Zurich happens on November 6th, 2017, hurry up 😉
We've been to PuppetConf with our partner Shadow-Soft in October and enjoyed a lovely time in SFO.
Blerim joined PGConfEU to talk about database monitoring:
Training
Students keep learning Icinga fundamentals and advanced topics during our official trainings. I had the pleasure of providing one for NETWAYS last week, more trainings held by our partners can be found here.
Product Updates
Director v1.4.0 is here 🙂
Tom also released new versions for Director v1.4.1, Fileshipper v1.0.1, Cube v1.0.1, AWS 0.6.0 and PuppetDB v1.0.0. Grab them while they are hot!
Jean wrote a thing about flapping detection coming with a new and fixed algorithm in Icinga 2 v2.8.
Icinga developers are working hard to bring you Icinga 2 v2.8 and Icinga Web 2 v2.5 in the coming weeks. Please test the snapshot packages, chime into the upgrade documentation and help make the next major releases great! Thanks in advance 🙂

Integrations
Blerim released new versions for puppet-icinga2 and puppet-icingaweb2 during PuppetConf week. The Puppet module for Icinga Web 2 now hits v2.0 which is a total rewrite with support for Puppet 4.7+.
The Logstash output for Icinga is now able to create objects, sponsored by a partner customer.
The Vagrant boxes got some love for better configuration and documentation too.
There's news on the Foreman Smart Proxy Monitoring module inside the official training, check it out!
Documentation
Our online documentation has been revamped in the last couple of weeks. Projects are now separated and provide their own search. One additional thing to highlight – Icinga Web 2 and its integrated modules (monitoring, etc.) are now fully visible. There's also lots of enhancements for global URL parameters, additional configuration, etc. – make sure to check it out!
Icinga 2 v2.8 will overhaul the docs a bit too. This adds value types for config object attributes, and enhanced the monitoring basics chapter with more details on nested dictionaries, apply for and many more hints learned from community support channels.
Lennart and Thomas are working hard on the second edition of their Icinga book, follow their updates on Twitter 🙂
Cool Stuff
Monitoring h2 plant aka hydrogen filling stations:
Icinga 2 meets IoT:
Dashboards all the way …
Michael wrote a new check plugin for FritzBox monitoring:
APPUiO released their OpenShift monitoring plugins 🙂
Stéphane shared insights on DNSSEC and Dane monitoring.
Denny shared a blogpost on notifications to matrix.org:

See you at OSMC or at an Icinga Camp near you 🙂