After a two year pause the Config Management Camp finally took place in Ghent last week. After an almost seven hour drive we made it to our Airbnb and right after the check in we headed out to the Speakers Dinner where we got to enjoy some beer and food and catch up with the speakers. There we met a lot of old friends from previous iterations of the event and also some new faces that we warmly welcomed into the config management community.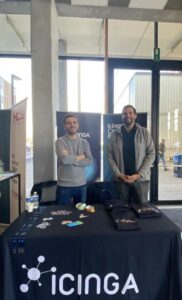 Icinga sponsored the event again this year. We had our own booth where Bernd and Blerim got to talk to people interested in Icinga and Icinga Camp Berlin 2023. We had different Icinga stickers, T-shirts and of course our signature drink Gin & Tonic. Many people visited us to chat about their setups and ideas and we would be happy to welcome you at our next Event!
On Monday Adam Jacob from System Initiative kicked off the event with "What if the Infrastructure as Code never existed?" followed up by "Choosing an Infrastructure as Code Solution" by Lee Briggs from Pulumi.
Over the two days of the conference we switched around our booth duty to check out the interesting talks all about topics like Kubernetes, Terraform, Ansible, Foreman etc. The event also featured the concept of Ignite talks, where the speakers only had 5 minutes time to present their topic. This resulted in some refreshing short talks about technical topics as well as personal stories.
Our own Feu talked about "How to maintain a diverse team". With a lot of examples from Icinga itself they talked about best practices for working in diverse teams, as well as tips on how to self-improve and getting more open minded. They ended their talk with the quote "All conflict can be traced back to a mismatch in expectations".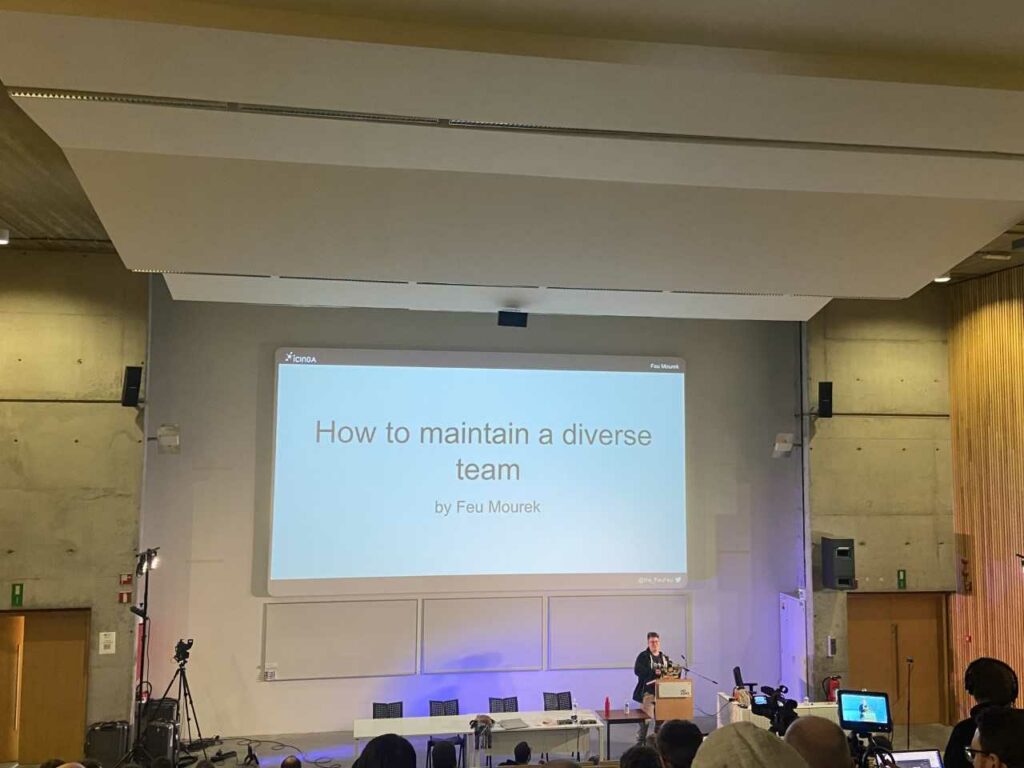 This was my first time attending this event and after the good impressions that I got there, I would love to come back next year.
But first: let's meet up at the Icinga Camp in Berlin!