We are super stoked about our first speakers line-up and hope you will as well like it! Today we want to present to you the first three out of this phenomenal group of monitoring experts.
From the Server Room to the Dev Team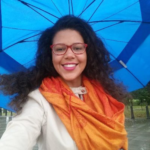 Marina Malaguti is the Director of Data Science & Engineering at Jellyvision, one of the fastest-growing and most successful companies in Chicago.  In the last 10 years of her career, she has identified three team patterns or topologies as being the most commonly used for DevOps teams and Devs. Find out which ones and learn more from the fierce technology leader with a keen eye for problem-solving at IcingaConf.

Find out more about Marina & her talk: To the Dev Team!
Behind the Curtain: The Anatomy of a Real Major Incident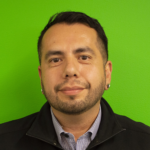 Failures are inevitable. But when they occur, our goal should be to resolve them as quickly and efficiently as possible. The PagerDuty Community has developed an most effective, open-source DevOps approach to Incident Response. George Miranda, Community Advocate at PagerDuty, infrastructure engineer, book author, and former EMT & First Responder knows some gritty details about crisis situations and of course effective incident management.

Find out more about George & his talk: Peek behind the curtain!
No DevOps without Open Source Monitoring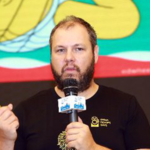 Kris Buytaert is a long time Linux and Open Source Consultant. He's one of the instigators of the devops movement, currently working for Inuits. 10 years ago they started the #devopsdays leading up to the global use of the term DevOps. Kris talk will illustrate the thriving force that Open Source Monitoring plays for the #devops movement. May contain Icinga, Graphite, Prometheus and friends.
Find out more about Kris & his talk: Thriving #DevOps!

Our Call for Papers is still open! If you are unsure about your participation and topic or you need support as a first-time speaker, please get in touch with us. We will be happy to assist and support you!
Join us in Amsterdam!
Early Bird Tickets are still available. Get your Ticket now! On the first conference day we have two training classes on the topics "Icinga Essentials" and "Icinga Director". Register now and save your seat!
IcingaConf takes place June 23 – 25, 2020 in Amsterdam. Find out more about the workshops, more first speakers and else about IcingaConf at icingaconf.com.