Over the last four years, the Icinga Director has grown from an optional configuration add-on to a mature Software product with lot's of features. Most Icinga installations are now driven by the Director, no matter whether they are small or huge, manually curated or fully automated.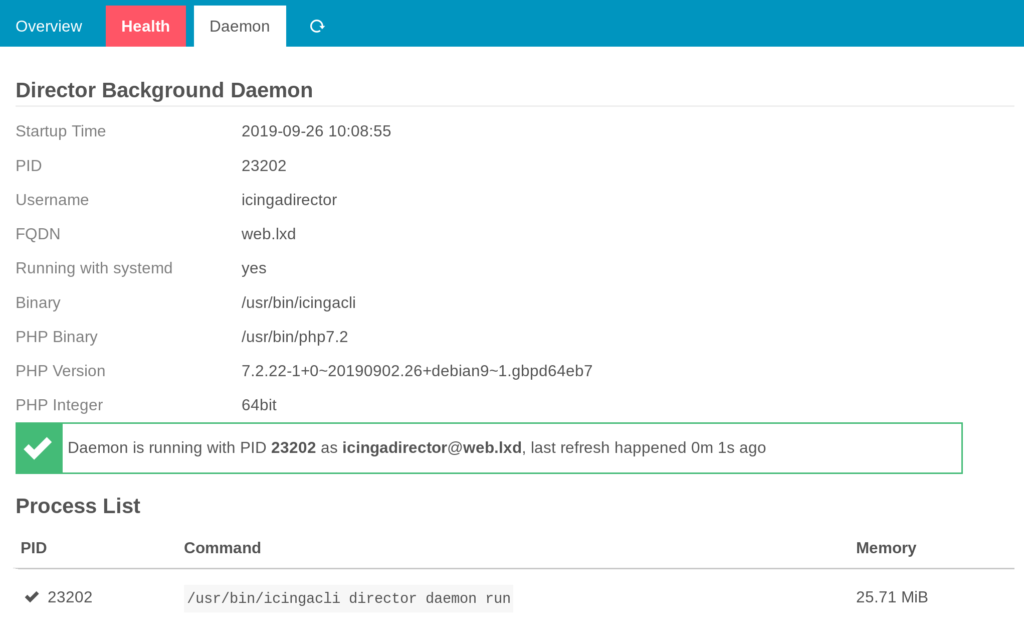 But it will not stop here. Many cool ideas are eager to finally become reality. Director v1.7 is a huge step in that direction, as it lays the foundation for a completely new type of features. We are now able to delegate complex tasks to a dedicated background daemon that has been introduced with this version. New library modules have been published, allowing us to share cool bleeding edge funtionality among different modules in a more efficient way.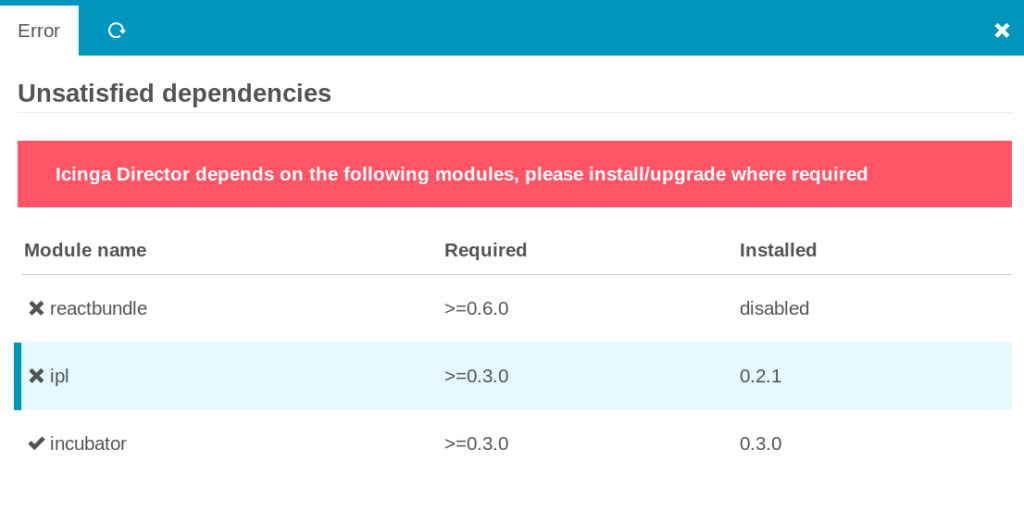 What's new?
The UI comes with new features like cloning a Service to a different Host, Downtime-related features or autosuggestion for fields based on Data Lists. Please check our changelog for more details.
Some artificial limits have been increased. Host address length does no longer limit cloud people who want to fire their checks against super long hostnames instead of IPs. For large setups with tens of thousands of hosts in a single zone the maximum size for generated single configuration files has been increased.
Import and Sync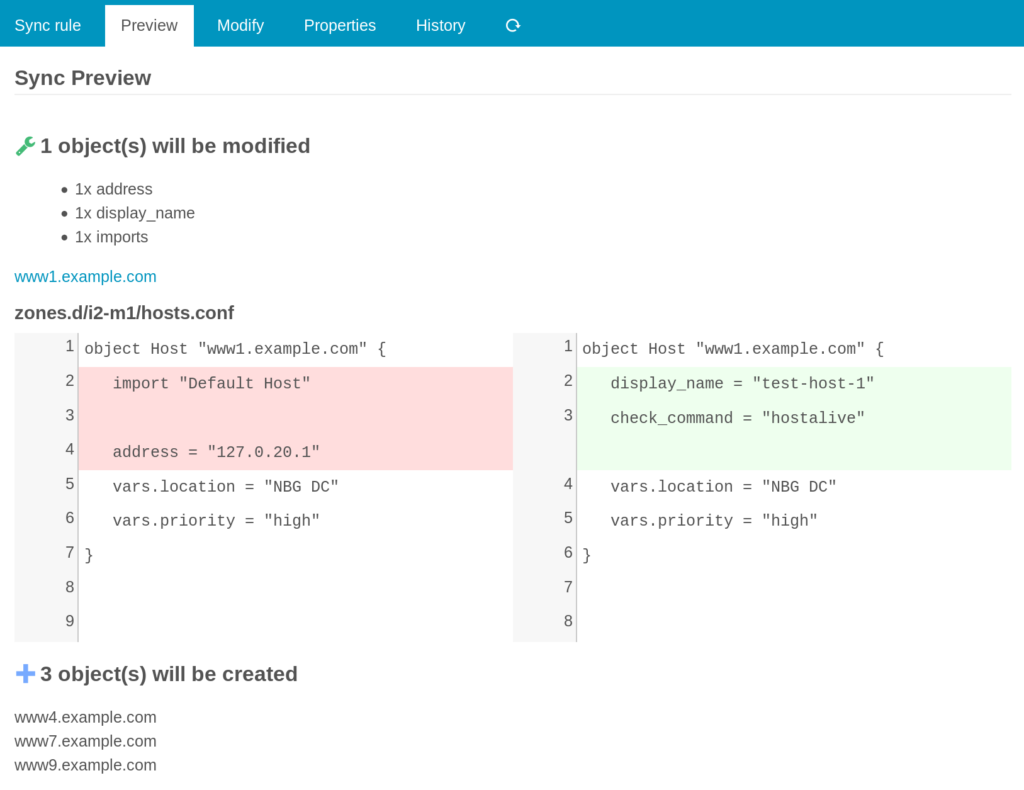 Ever wondered what WOULD happen when pressing "Trigger this Sync"? Sync now offers a preview, showing what to expect. This works fine even if thousands of objects might be subject to change. New Property Modifiers have been added, and a generic REST API Import Source has been implemented. Import Sources will now provide detailled errors hinting right to the problem in case of erraneous data.
Configuration Baskets
Available since v1.6.0, configuration baskets got a lot of interest. They became a valuable tool when it goes to exchange Service Sets or Automation Pipelines, either with the Community, when asking an Icinga Partner for support or just between your very own testing/staging and production systems. In this release many related issues have been addressed, and more object types are now supported.
Extensions and Hooks
Icinga Partners and Community members are building products based on Icinga and the Icinga Director. To satisfy their needs a couple of new Hooks have been introduced. For example it's now possible to run custom code at deployment time. Experienced developers are allowed to do black magic by extending many of our web forms.
UI, Translations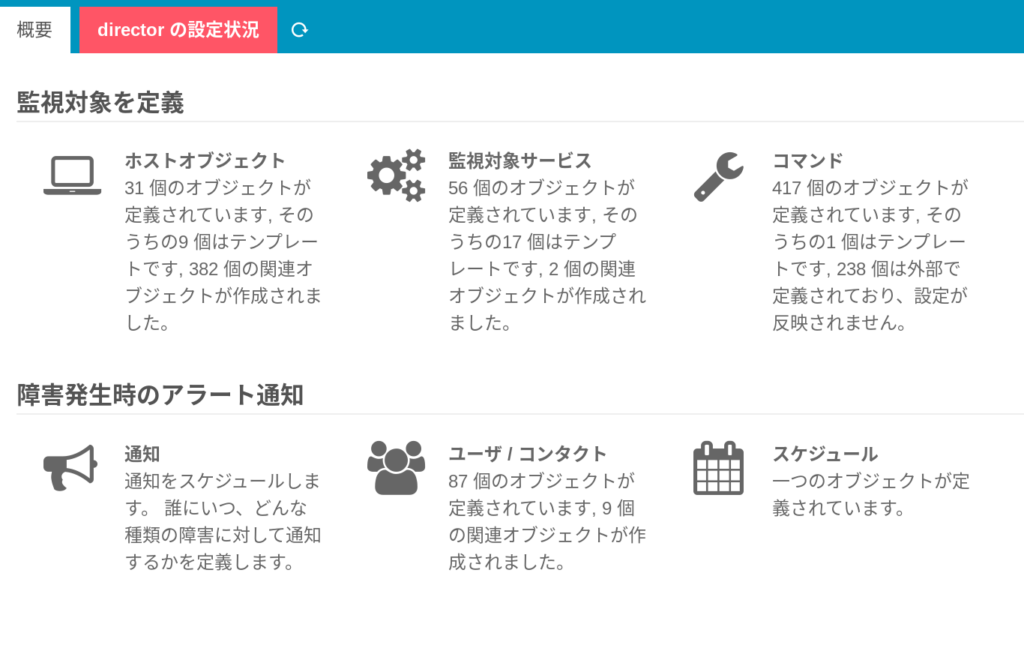 Last but not least the German translation has been refreshed, and we have now a Japanese translation. Many thanks to Chisato Hashimoto!
Get it now
As always, please check our Upgrading Documentation and then have fun with the shiny new Icinga Director v1.7.0.