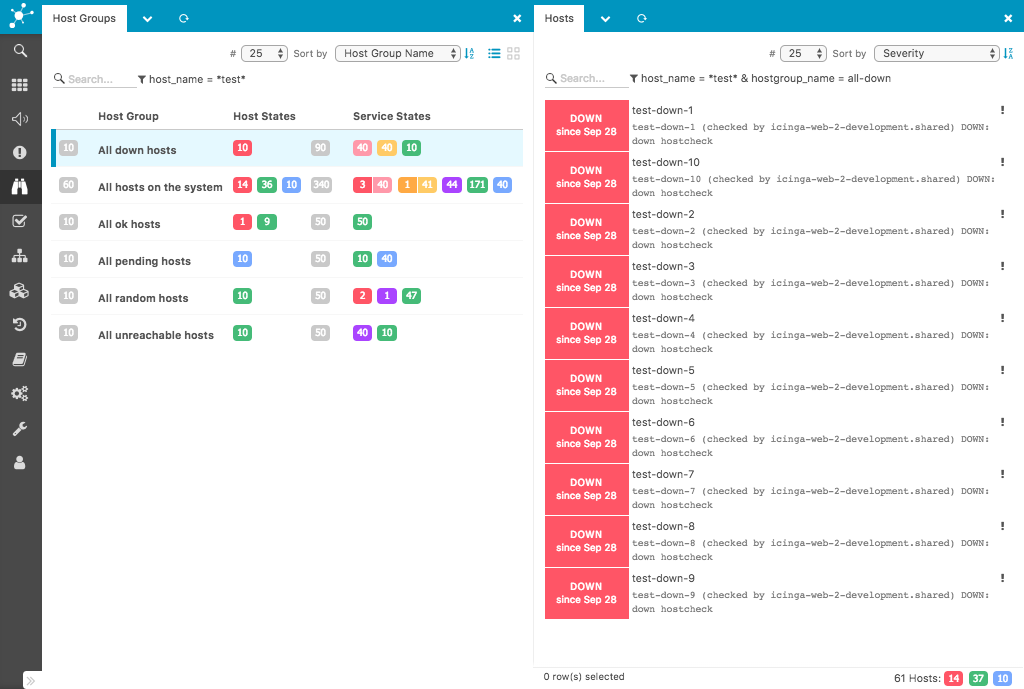 We are happy to announce a new bugfix release for Icinga Web 2.
Official packages are available on packages.icinga.com. Community repositories might need a while to catch up.
Version 2.6.2 addresses the following topics:
Database connections to MySQL 8 no longer fail
LDAP connections now have a timeout configuration which defaults to 5 seconds
User groups are now correctly loaded for externally authenticated users
Filters are respected for all links in the host and service group overviews
Fixed permission problems where host and service actions provided by modules were missing
Fixed an SQL error in the contact list view when filtering for host groups
Fixed time zone (DST) detection
Fixed the contact details view if restrictions are active
Doc parser and documentation fixes
You can find all issues and features related to this release on our Roadmap.