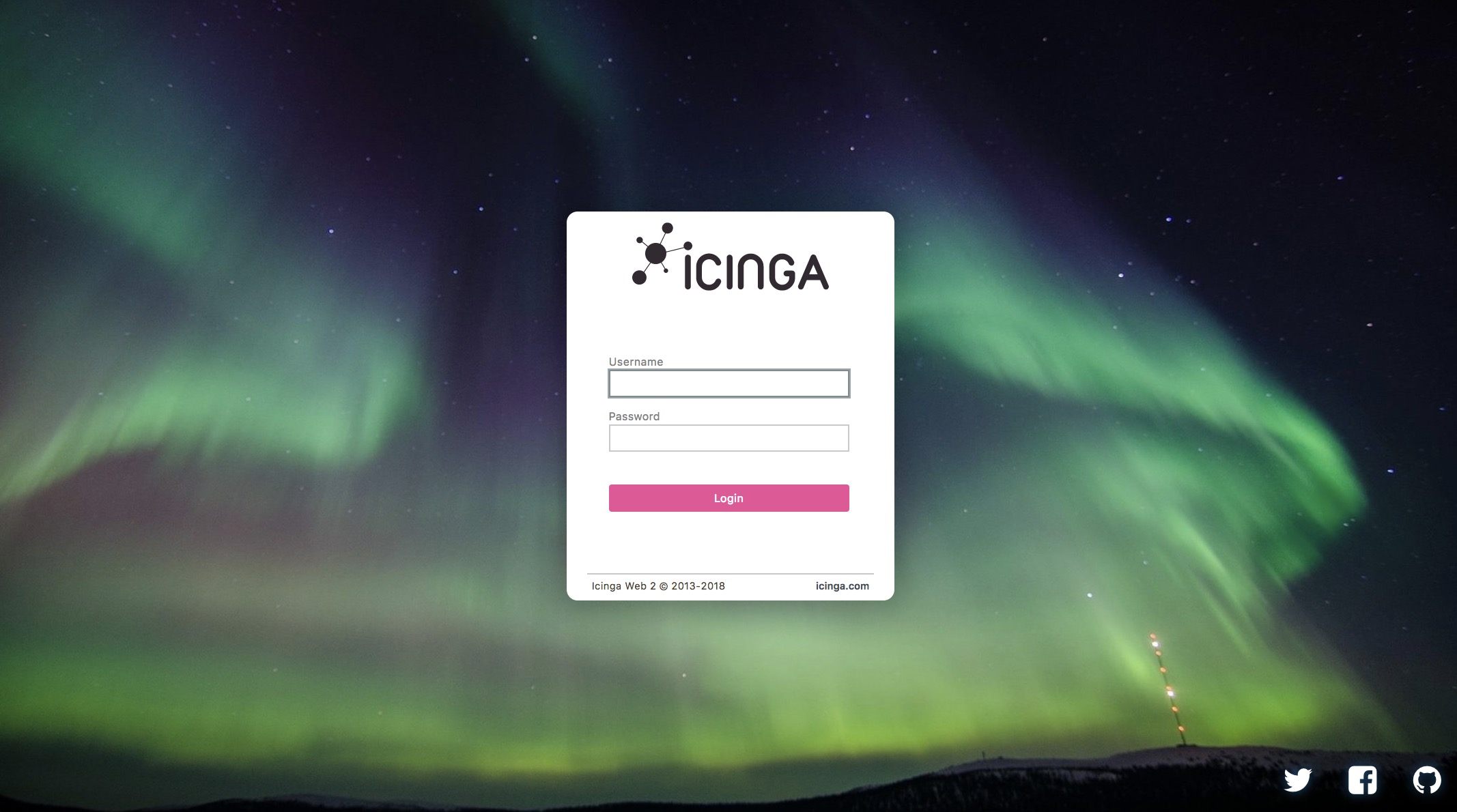 April brought us new bugfix releases of Icinga 2 v2.8 and Icinga Web v2.5. Carsten released new versions for the Grafana module for Icinga Web 2. Christoph updated everything to the latest in his Docker containers.
Blerim wrote a thing about continuous monitoring on the Chef blog. The Icinga 2 master instances in NWS now provide the possibility to send Slack notifications. Jens shared insights into pushover notifications. Assaf is working on the Ansible playbooks and gives a peek in to Terraform. Emil released a new version of the check_domain_expiration plugin.
Our community channels brought more insights into Icinga Web 2 and custom service grids, and Icinga 2 with custom filter functions for apply for rules.
Simon and Nicolai created the first Icinga meetup in Berlin on May 16th 2018 – make sure to join them!


Themes for Icinga Web 2
Creating your own theme really has become a breeze with many examples created by our awesome community. Find a selection below and share your own 🙂

If you need a starter, checkout the company theme created by Markus.

Integrations
We've heard about OTRS integrating the Icinga 2 REST API for native notification ticket handling.
If you have set up a Release and Deployment Management Process in your OTRS system and want to automatically create a new host in your Icinga2 monitoring system, you'll find this post interesting. Read more: https://t.co/DZsF19pXrg pic.twitter.com/TwJHQxPbY0

— OTRS (@OTRSGroup) April 3, 2018

Add SLA reporting from the Icinga IDO database into your Grafana dashboards 🙂
@icinga a very simple status dashboard based on Grafana using IDO as a data source. Thanks @grafana for the awesome MySQL datasource plugin. We'll do some more development before releasing it on https://t.co/gcbvXsV3ai https://t.co/MFeCNJhuj7 pic.twitter.com/XrIkBVO5B9

— Sander Petersson (@linpopilan) April 4, 2018
A first look on the Icinga 2 book
Die neue Ausgabe vom @icinga 2 Buch ist direkt vorm ersten Durchlauf des Reviewprozesses. Die Seitenanzahl hat sich verdoppelt. Yay! https://t.co/0IJweyBr34 pic.twitter.com/FfaDfgA8FE

— Thomas Widhalm (@widhalmt) April 6, 2018
From the community with love
Best captcha ever! #mademyday #icinga #monitoringlove cc @icinga pic.twitter.com/mMVC5PuxPp

— Christian Stankowic (@stankowic_devel) April 18, 2018
Finally it arrived ? pic.twitter.com/Qwbo3CgCeW

— Carsten (@Mikeschova) April 21, 2018
Ein Gin. Les es einfach rückwärts, "A Gin i see" ?

— Carsten (@Mikeschova) April 22, 2018
I got 99 problems.. #icinga2 pic.twitter.com/6U8iqsFM7b

— noqqe (ಠ_ಠ) (@noqqe) April 9, 2018
In case you ever wondered how a fully high available #monitoring architecture could look like. #icinga #influxdb #grafana #nagvis #haproxy #galera
Don't blame the architect if it looks confusing XD pic.twitter.com/YZxD4Bvp7m

— Claudio Kuenzler (@ClaudioKuenzler) April 19, 2018
Nack Nack Nack #monitoring ??? #icinga2 #grafana https://t.co/P504hRQ5bA

— ゼ ロ ワ ン // ? (@zero_0ne) April 24, 2018
Wow. Von "Da ist was kaputt" auf "Ursache gefunden, Problem behoben" in 4 Stunden. Deswegen Open Source /cc @icinga https://t.co/HNX4jcXY7K

— Falk Stern (@wrf42) April 25, 2018
This is why i love the @icinga community ? pic.twitter.com/AahsZWrBdd

— Carsten (@Mikeschova) April 25, 2018


Thanks for taking part, see you in May!