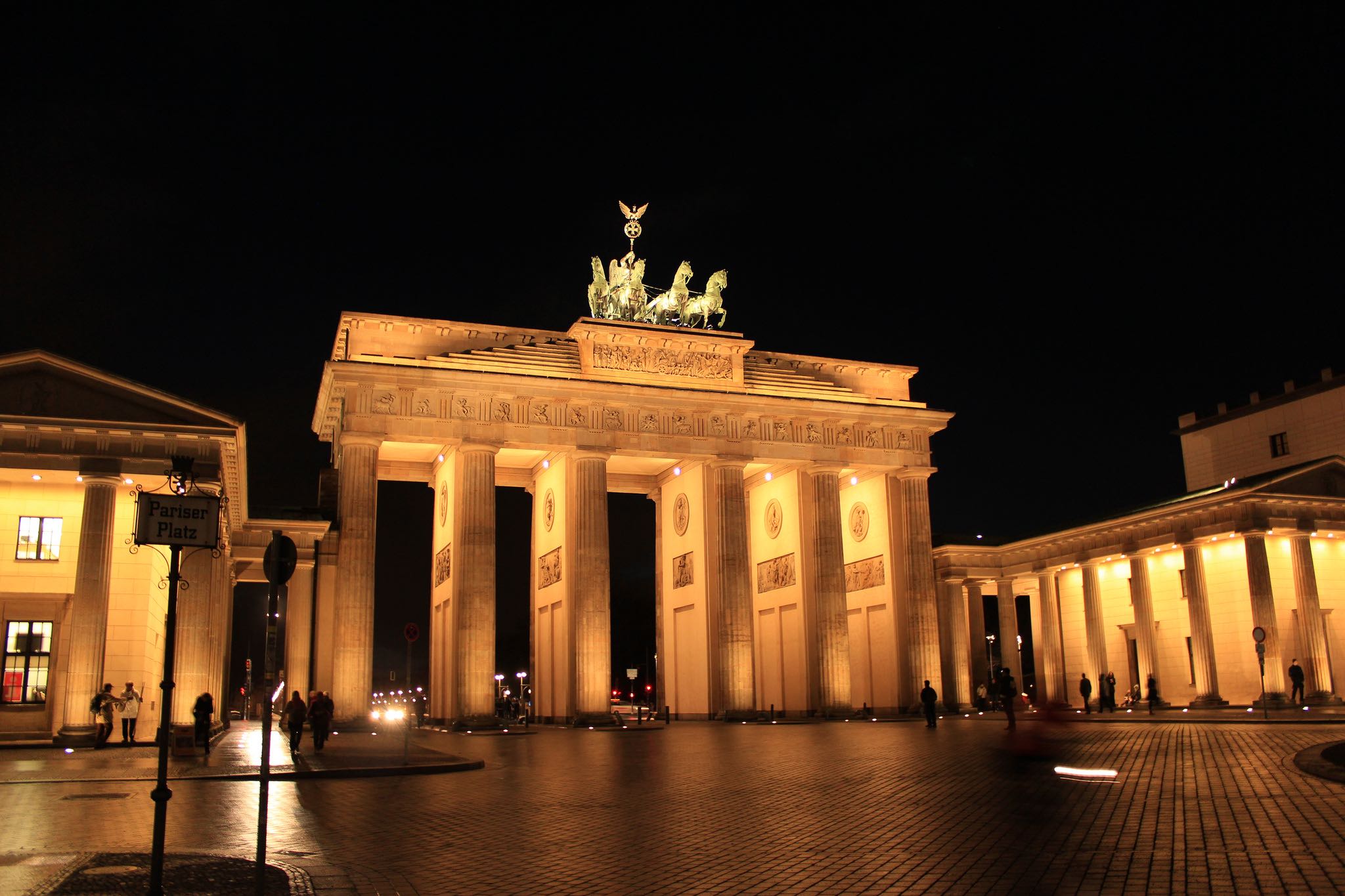 Icinga is coming to Berlin for the 3rd time next week, and we are super excited to share the latest developments with you. And of course to meet again with our awesome community and have a couple of G&Ts 🙂 If you can't make it, our first Icinga Camp New York happens on March 16th the week after!
Under the hood, many things are going on – bugfix sprints, module development, and much more. Eric will tell you about the current development status and our future roadmap in his talk at Icinga Camp Berlin. Still not convinced? You can ask him anything in person too 🙂

Expect more cool stuff presented in Berlin, fellow community members are on the rise with new releases coming for the Grafana and Maps module. Rumors do tell that there's more to be released.
Icingaweb2-Module-Grafana 1.2.0 ready for testing. Just clone/pull the latest master.https://t.co/7pEKhXLgBQ

If you find bugs/typos etc. please open a issue.

— Carsten (@Mikeschova) February 26, 2018
Events
The second Icinga meetup in Zurich is on the run, stop by on March 23rd, 2018 🙂
die ersten Talks für das @icinga @Meetup im @impacthubzurich stehen fest: Current State of Icinga – Bernd Erk (@netways), How to monitor your monitoring – Marco Fretz (@vshn_ch ), Reporting mit Icinga – Sandro Lang (@LinuxfabrikGmbH )

? Jetzt anmelden: https://t.co/PZGtsMqYED

— linuxfabrik (@LinuxfabrikGmbH) February 27, 2018


Blerim is at GrafanaCon this week, and hooked us up with CERN using Icinga 2 🙂 Tomorrow he's giving a talk too!
Icinga at @CERN ? #GrafanaCon pic.twitter.com/rJTcHmAwO0

— Icinga (@icinga) March 1, 2018


We've had a lovely time at CfgMgmtCamp in Ghent early this month. Thanks everyone for the good talks and the (obvious) G&T 🙂
Come over to our booth and grab a small G&T for lunch. Thanks to the organizers for let this happen! #cfgmgmtcamp pic.twitter.com/3eunPdYXZf

— Icinga (@icinga) February 5, 2018
Trainings and much more
Keep an eye on our partner's training offers, this really kicks off the last missing bits in bringing Icinga into production. And it certainly helps to discuss things best practice with other participants too.
New training rollup in the house. #training #icinga #Puppet #elastic #ansible #graylog #Bareos #ansibletower #foreman #gitlab #ceph #grafana #graphite #netways https://t.co/IKUsJGWkor pic.twitter.com/Irg2lrEJwA

— netways (@netways) February 26, 2018
Howto dedication
Robin started with a multi-part series on installing Icinga 2 and Icinga Web 2, just awesome 🙂
Part 2 of my multi-part @icinga 2 tutorial is up on @Medium. Part 2 covers the setup of the database and Icinga Web 2. More parts to come! Again, I hope this helps anyone who is trying to setup distributed monitoring. Happy Learning! https://t.co/YedNrgxXGd

— Robin O'Brien (@robinjobrien) February 19, 2018

Linode covers this topic too this month in their fancy guide.
Rethink your system monitoring infrastructure, check out our guide on #Icinga2 https://t.co/J4WGlKWdba pic.twitter.com/mCtAWmvp8k

— Linode (@linode) February 22, 2018

Lennart took us on a journey with variable scoping …
Icinga 2 Best Practice Teil 7: "Friss oder stirb" der Variablen-Scope https://t.co/PmeVsfrLqz

— netways (@netways) February 9, 2018
More community love
Fancy Grafana weathermaps with Icinga …
@icinga hosts weathermap in @grafana https://t.co/KbcHnxUQMZ #monitoring #influxdb pic.twitter.com/TLDxdG59f0

— Med Labouardy (@mlabouardy) February 7, 2018

… and the all new shiny Icinga Web 2 login screen …
Ooh shiny @icinga pic.twitter.com/Hkwyr8BpcC

— Andy Friar (@Andy_Friar) February 12, 2018

Julian took over the maintainership for the ArchLinux community packages for Icinga, thanks a lot 🙂
Just pushed quite some changes to the Arch Linux icinga2-git package in AUR: https://t.co/3msxJAkPMb https://t.co/Z2YykPoaoB The same changes will probably also land in the normal icinga2 package once 2.9.0 is released. /@icinga

— Julian (@julian24) February 24, 2018

Did you know?
Icinga and an architect walk into a bar.
Architect starts bragging: It's my shout! I solved all our Kafka problems by increasing number of redundant data copy replicas from 3 to 5! What could possibly go wrong now!?
Icinga: Alert! No Space left on device?!

— michael thumes (@MichaelThumes) February 27, 2018
Spread the love
Many users kept asking for monitoring tool advice in February, and you've shared your experience and suggestions. Thank you 🙂
Continue reading the Twitter threads, if you're considering using Icinga – honest feedback is the most valuable! 🙂
What are the cool kids using for monitoring their #Magento / #ecommerce shops? I mean pretty much any monitoring type you can imagine… SSL certs, JS errors, log files, performance, server hardware, cronjobs, services, uptime etc. Thanks!

— Simon Sprankel (@SimonSprankel) February 28, 2018
People of Twitter, if you were reimplementing your monitoring system, what tool(s) would you choose?

I've got a fairly static network with <500 hosts, mix of Linux, FreeBSD, macOS, & Windows. And no monitoring currently in place ?

— Ben Lavery-Griffiths (@forquare) February 25, 2018
Kennt wer was gutes für zentrales Monitoring von mehreren Servern?

— Mia ღᨐ (@miyuuli) February 17, 2018
What are you using to monitor your servers and services ? (Currently testing icinga2)

— Louis Marie (@Scorfly) February 19, 2018
Nagios/Icinga/Other … Anyone have strong feelings?

— Snow Covered Stephanie (@shystph) January 29, 2018
@icinga is a good play here. There are integrations with Chef, Puppet, and Ansible. Thee ephimoral nature of containers make them a unique challenge but being able to integrate with a myriad of tools makes Icinga a winner.

— John Ray (@theYarNhoj) February 8, 2018

Looking into integrations and other monitoring tools is important these days. Discuss and share experiences too. In the end, we all benefit from it and dive into solutions.
Wenn man nichts besseres zu tun hat, stürzt man sich einfach mal auf so Diskussionen wie Icinga2 vs Prometheus.

— Raptorendame?? ?? (@Raptorendame) February 27, 2018


See you in Berlin next week, or in New York the week after :-)Â