In autumn 2014 Icinga Exchange first saw the light of day. As the successor of monitoringexchange.org it is the home for all Icinga compatible plugins and addons since then.
At the time we did our best to provide you with a rich platform. A platform that lets you easily find stuff to extend your monitoring, get in touch with those maintaining it and even to publish your own projects.
But times have changed and so has our experience as well as our intentions. Also, Icinga Web 2 advanced over the years and has ever been the basis for Icinga Exchange being a Icinga Web 2 module.
Now, three years later, it is time to present you an updated platform generally enhanced in many ways. Whether it is the interface, navigation or backend. The entire platform has been rewritten from scratch to provide much more ease of use and to allow easier extensions in the future.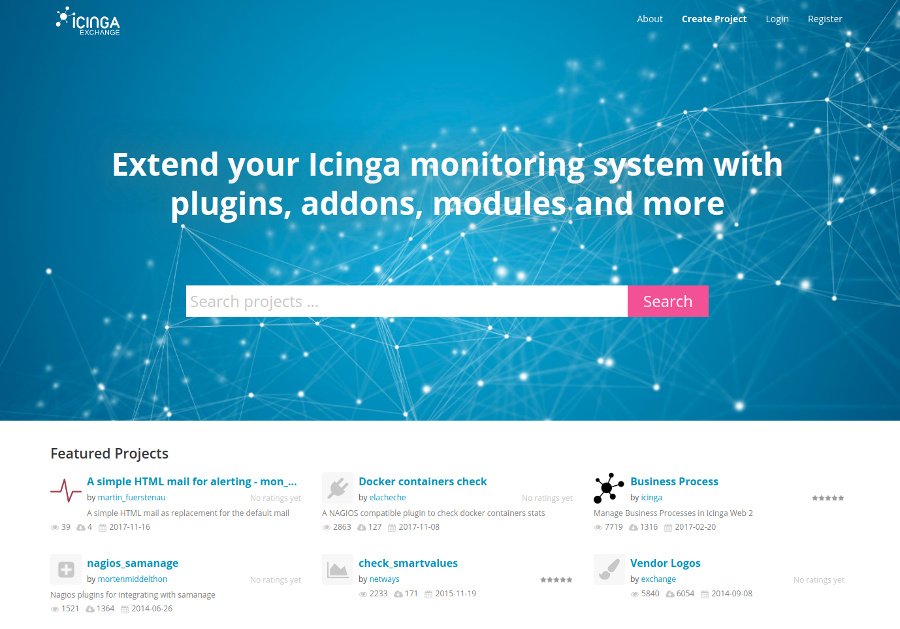 Improved Search
Searching is the core functionality of Icinga Exchange and as such has been the focus of this update. We made sure that you will find exactly what you are interested in.
Instead of using search terms to perform a full text search only we now allow users to achieve more precise discoveries. This is done by choosing a tag or category suggested by the auto-completion.
This way search results are inspected for a particular tag or category. Custom search terms are still used the same as ever.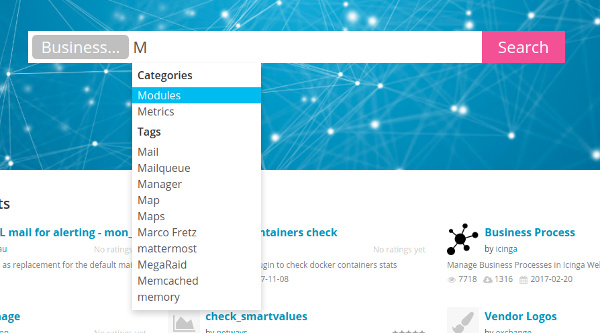 Github Integration
It is now possible to connect Icinga Exchange with Github. If you have already got a Github account you can now login on Icinga Exchange with it.
The synchronization of Github repositories has also been simplified. The infamous icingaexchange.yml is not mandatory anymore. We utilize the Github API to its full extent now and will use a repository's releases or tags when showing release information on Icinga Exchange.


Project Presentation
Project maintainers now have two additional options to properly present their work. A logo to make projects truly unique and a short introduction to highlight their main purpose or features. Both are already displayed as part of search results to help distinguishing them from others.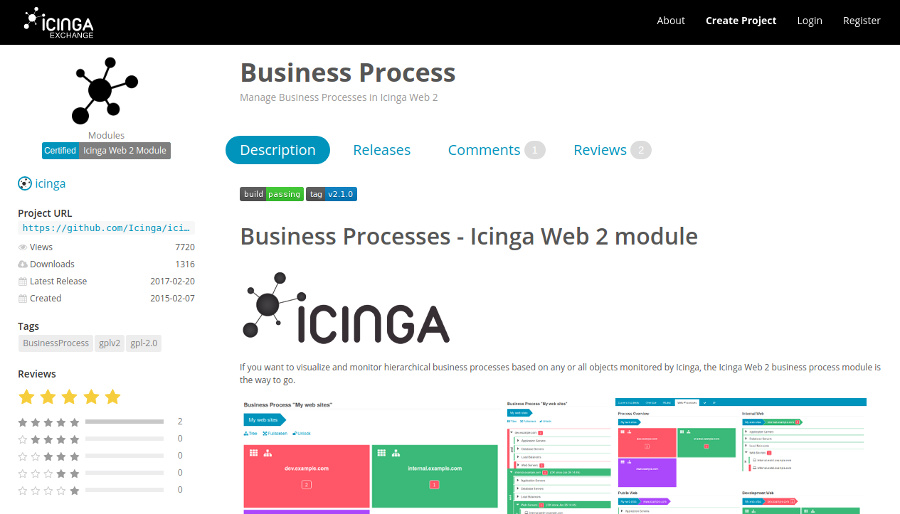 Layout & Design
Last but not least, we have streamlined the general design with our parent domain icinga.com and ensured its ease of use in general. Additionally, you can now also visit Icinga Exchange on your mobile phone without having nightmares.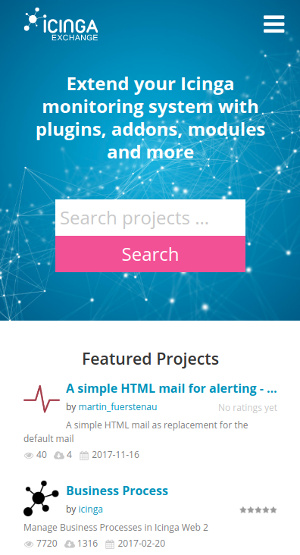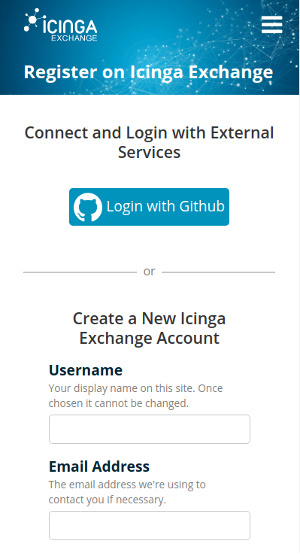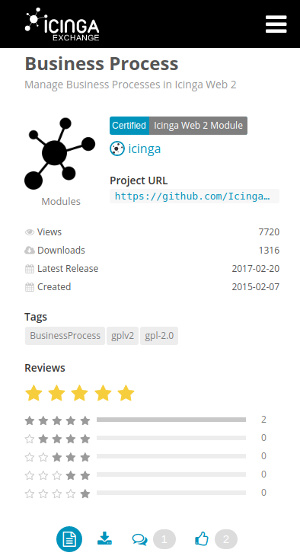 ---
There is more, of course. But to keep this post short, I mentioned only the most important stuff. To experience all of the good stuff go visit Icinga Exchange now and comment/review projects or publish your own ones to be a part of this amazing community of monitoring enthusiasts.