After cleaning up and releasing lots of stuff in January, we focus on events, trainings and cool integrations this time.

Events
Blerim went to Cfgmgmt Camp in Ghent and talked about "Monitoring as Code".
@Hipska @icinga @netways Here you go: https://t.co/xeFMlHudMo

— blerims (@bobapple) February 7, 2017


Walter Heck from our partner OlinData gave insights into OpsTheater.
@walterheck on OpsTheather #devops toolkit with #puppet #gitlab #icinga #elk and #mattermost room packed pic.twitter.com/8Yz0rLKyAf

— Zdenek Janda (@ZdenekJanda) February 4, 2017


HasGeek presented the Icinga Open House.
This week at the HasGeek Open house – Talk by @roypeter4 from @BlueJeansNet on @icinga and more. RSVP here – https://t.co/ZtLGef6hDg pic.twitter.com/WYj3OQgNbo

— Rootconf (@rootconf) February 14, 2017

Monitoring meetup with Icinga 🙂
Second talk by @Roypeter4 on #icinga at #monitoring meetup. @GojekTech @hasgeek pic.twitter.com/hs2BeeJA3T

— kube kattle (@vjdhama) February 11, 2017

Icinga Camp Berlin and SFO is coming soon – register now!
We are going to Berlin … and San Francisco! https://t.co/oTbwrf9Q3L pic.twitter.com/LXMTQzL2xw

— Icinga (@icinga) February 16, 2017


FlossUK happens 14-16th of March 2017 – Assaf and Bernd join the conversation 🙂
Come and see a talk in Manchester during March about: Icinga by Assaf Flatto at https://t.co/KrOlGdL7Kg https://t.co/z2Dm7LqFXx pic.twitter.com/LOrkPM21di

— FLOSSUK (@flossuk) February 20, 2017
Training
We are pleased to announce that more partners have joined the official training program. This time it is AikiLinux who start with an Icinga 2 Fundamentals training in London. The training sessions allow to learn and understand Icinga 2 in deep, helped by professional trainers from our partners. Things you probably have read on the docs, but not fully thought through? There's even time for your own questions and discussions with other participants and their experience.
See you soon!
London #Icinga2 Fundamentals class March 20 to 23. Details info@aikilinux.com https://t.co/1XcUo39TbJ #icinga #monitoring #Linux

— Eric Klein (@EricLKlein) February 21, 2017
Icinga Web 2 Modules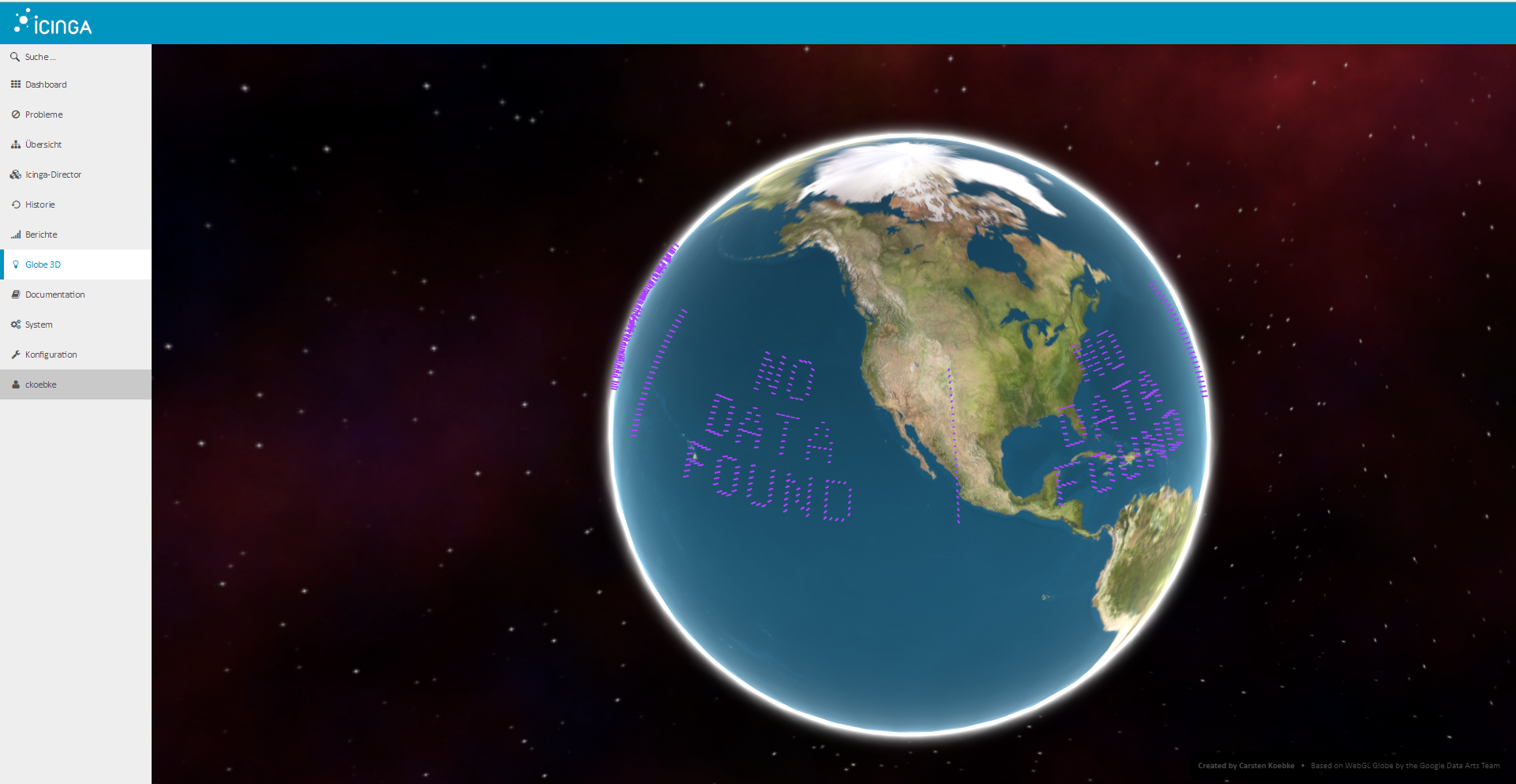 Community members have started their work based on the officially available Icinga Web 2 modules (PNP, GenericTTS, etc.) on a Grafana module. Ongoing discussion and feature requests are active over at monitoring-portal-org.
We've also seen the announcement of the Globe 3D module. More discussion and feedback can be found here.
There's a couple of other modules for Icinga Web 2 now located on Github. Many of them are under development, or might miss the perfect documentation. Play around with them and send in patches and pull requests. That what makes the Icinga community stronger 🙂
Tom released Icinga Director 1.3.1 and Business Process 2.1.0 last week – already have it in production? 🙂
Release announcement: Icinga Director 1.3.1 and Business Process 2.1.0. Service Sets,… https://t.co/6vJR8VJQsQ pic.twitter.com/FeQnUnAHbn

— Icinga (@icinga) February 21, 2017
Are you using Icinga ?
Please let us know! 🙂
I totally forgot, since I'm very busy, to tell @icinga that my team is implementing #icinga2 on a big project, want 2 know more? #monitoring

— Chuck García (@carlosxyu) February 10, 2017

Do you like Icinga, any of its components or are just happy to get help?
Forum
Of course is there a documentation, you can find it in the Icinga 2 docs.
I recommend you to bookmark the site, the documentation is very good and every time up to date.
New cool stuff
The new Puppet module is ready for you …
Puppet module rewrite for Icinga2 and Icinga web are considered ready4production o/ #cfgmgmtcamp

— ChristopheVanlancker (@Carroarmato0) February 7, 2017

… or maybe a new Logstash check plugin …
Simple #logstash API monitoring for #nagios #shinken #icinga https://t.co/SBgiFCMupw pic.twitter.com/YHZi20GRS8

— Andreas Paul (@xorpaul) February 13, 2017

… and even further, diving into Kubernetes alerts using this cool new integration?
Alerts for @kubernetesio using #icinga2 https://t.co/iSxWOdDYIR #monitoringlove #devops

— Icinga (@icinga) February 13, 2017

Integrating check_by_ssh …
Integrating check_by_ssh with different distribution plugin paths – from our community channels 🙂 https://t.co/NnEQkbBoeH @monitorplugins

— Icinga (@icinga) February 21, 2017

Lennart dives into best practices with Icinga 2 …
Icinga 2 Best Practice Teil 4: Host Templates und Services https://t.co/Ir6SHbeDpm

— netways (@netways) February 24, 2017

… last but not least we've learned about advanced notification scripts with embedded Grafana graphs 🙂
See what our community members do – #icinga2 notification scripts w/ @grafana graphs 🙂 https://t.co/COjq5F53uj https://t.co/qtN9xYZU93

— Icinga (@icinga) February 23, 2017
This and that in our community channels
Users who love to play with Icinga the whole day 🙂
Ein Tag komplett im Zeichen des Monitorings #icinga <3 Jetzt geht es so langsam ans Eingemachte, und mein Kopf raucht.

— Das königliche Wir (@sys_adm_ama) February 22, 2017


Bernd got a nice present over at NETWAYS …
My beloved ones @netways bought me a shirt. Thank You! pic.twitter.com/AymK8an3gi

— Bernd Erk (@gethash) February 20, 2017

Our community is going strong, especially over at monitoring-portal.org (where I do take part inside the community admin team).
An average of >1000 posts & >250 threads newly created per month. Really a vibrant #monitoringlove community at https://t.co/2SDau8lzWr 🙂 pic.twitter.com/3s8aDOiW7r

— Michael Friedrich (@dnsmichi) February 20, 2017

… and also on GitHub where conversations are easier and get appreciated.
Users who appreciate your help is why #opensource is awesome 🙂 https://t.co/AnEYoY8idN

— Michael Friedrich (@dnsmichi) February 23, 2017

And now … relax a bit, we've got you covered!
Adding Infrastructure monitoring (w/ @icinga) today and I'm feeling more and more relaxed with every new check ?

— Model View Pizza Cat (@phansch) February 13, 2017