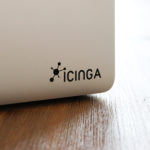 This release fixes a problem when using recurring downtimes ("ScheduledDowntime") causing Icinga 2 to crash on startup. There are further fixes for old compilers on Debian Squeeze, Ubuntu Precise and RHEL 6. The API setup wizard does not overwrite existing certificates anymore. The node setup wizards also incorporate the NodeName and ZoneName constant by default, not the previously used FQDN.
The ITL CheckCommand 'running_kernel' now allows you to optionally use the 'running_kernel_use_sudo' attribute. One further addition are global constants to fetch PlatformName. PlatformVersion, PlatformKernel and PlatformKernelVersion.
A common problem which we've analysed in our community support channels is the usage of existing SSL certificates with the Icinga 2 API. In case you are encountering the SSL error "SSL3_READ_BYTES:sslv3 alert unsupported certificate" when querying the API using curl or a modern browser, please ensure that the host's SSL certificate version is 3, not 1. More details on the mailing lists.
Icinga 2 v2.4.1 packages should be available soon, meanwhile make sure to check the Changelog below.

Changelog
Changes
ITL

Add running_kernel_use_sudo option for the running_kernel check

Configuration

Add global constants: `PlatformName`. `PlatformVersion`, `PlatformKernel` and `PlatformKernelVersion`

CLI

Use NodeName and ZoneName constants for 'node setup' and 'node wizard'
Feature
Feature 10622: Add by_ssh_options argument for the check_by_ssh plugin
Feature 10693: Add running_kernel_use_sudo option for the running_kernel check
Feature 10716: Use NodeName and ZoneName constants for 'node setup' and 'node wizard'
Bugfixes