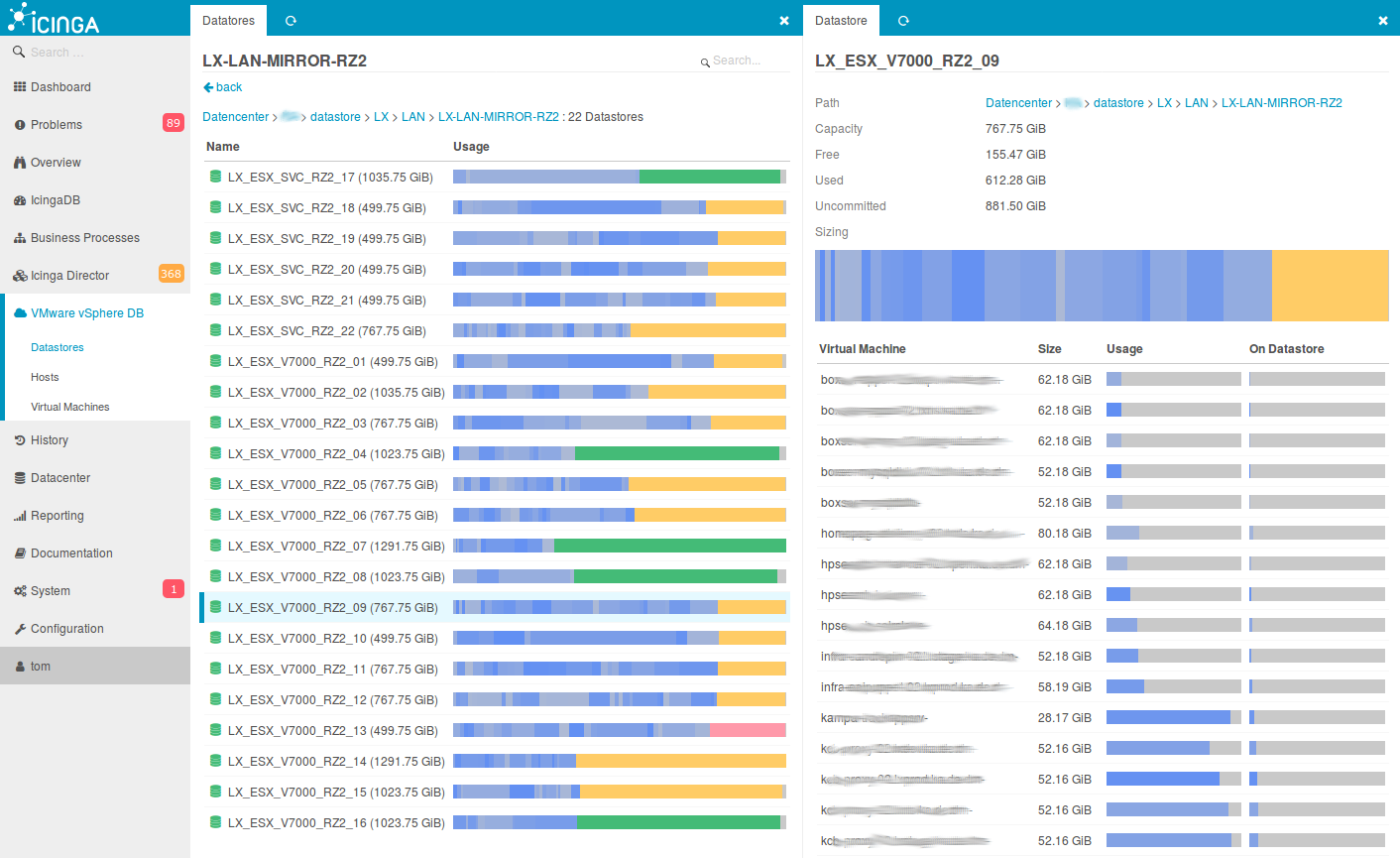 November brought an overwhelming OSMC and many announcements and releases. Check here for the video archive and Twitter feed. Especially the hackathon proved yet again many useful enhancements, thoughts, ideas and passion for future #icingalove.
Our Icinga module for vSphere® has been officially released in version 1.0. Also announced and now released: The shiny x509 module for certificate inventory in your environment. Icinga Web 2.6.2 and Icinga 2.10.2 provide additional bugfixes for stability in our mainline products.
Our Call for Papers for Icinga Camp Berlin 2019 is now open, please submit your Icinga story!
Icinga meetup in Salzburg happens today, Berlin celebrates Xmas on December 3rd. Our partner Linuxfabrik updated their calendar for official Icinga trainings in Zurich.
The Icinga Vagrant boxes come in their 2.0.0 release and add OpenStack as a new provider. Icinga 2 hits the 10.000 commits mark in November, with coming changes for 2.11 including HA-enabled features. Knowledge transfer is power, this time we've added details for check scheduling into our documentation.
Max created his first pull request for Icinga being released with 2.10.2 – thanks a lot! Carsten created a theme for Icinga Web 2 which animates the particles. He's also using hidden gems from the DSL to build dynamic configuration. Bodo met someone who's been using his Icinga Ruby library, hooray :)
Nicolai has been working on OpenCage Geocoding integration for his map module. Max open-sourced their Icinga 2 migration tools used at Syseleven. Lennart wrote a thing about Icinga and Puppet profiles part I and II. Marianne proved herself as early adopter putting the certificate module into production. Meanwhile Charly remembers the good ol' times designing Icinga.
Reminder: Our 1.x branch reaches end-of-life by the end of 2018. Plan your migration.
More updates on development status and releases for our new backend IcingaDB, reporting and notifications are coming in 2019. Watch this place and subscribe to our newsletter :)