We're in OSMC mode in October which typically means that expectations are high, time is limited and everyone is busy preparing talks, demos, implementing new features … but also fixing things. Icinga 2.10 brings support for namespaces, improved TLS connection performance and much more. Community members tackled some bugs already, 2.10.1 is released and 2.10.2 is waiting for test feedback from the snapshot packages. Also notable – we've agreed on writing more technical documentation for Icinga, future 2.11 will bring even more shiny insights.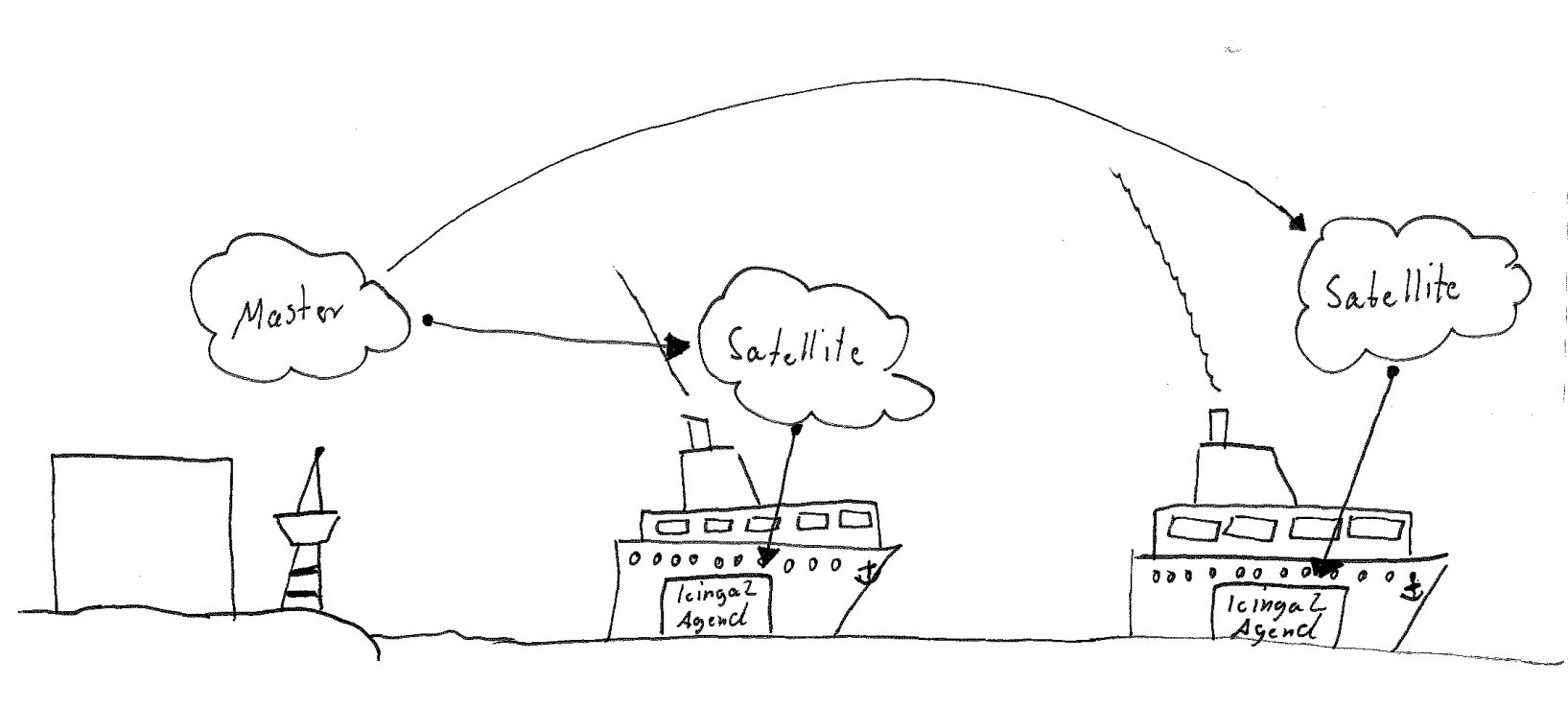 On the right, you can see a draft from our community channels, how Icinga can be run distributed on ships. We've also learned that CESNET is using Icinga 2 and the Director for monitoring their eduroam infrastructure, sharing everything on GitHub too :)
Our partner Shadow-Soft wrote about using the official Chef cookbooks, NETWAYS updated the Icinga cloud offering in NWS to 2.10.1 and published the webinar video for adding new satellites and also working with the Icinga Director. If you are in Switzerland, join our partner Linuxfabrik for an official Icinga training in December!
Our first meetup in Salzburg, Austria was a great success – many hours of helping each other and exploring all the things. Rumors tell that other Austrian cities might get involved soon – many thanks to Moritz for organizing :)  Icinga Camp Tel Aviv happens on December 17th, make sure to book your flight and ticket!
Thilo looked into Grafana and Graphite graphs embedded into notifications, Gian Paolo went for NetBox and Icinga as MVP. Doing the migration dance from Icinga 1 to 2 is a good thing since 1.x is out of support by the end of 2018. 42ThinkTank did great!
That's it for October, looking forward to the OSMC week, especially to meet many of you :)