It's been a while since the last Vagrant box update and release, so here are the highlights of the past months combined into a new shiny 2.0 release 🙂

New provider: OpenStack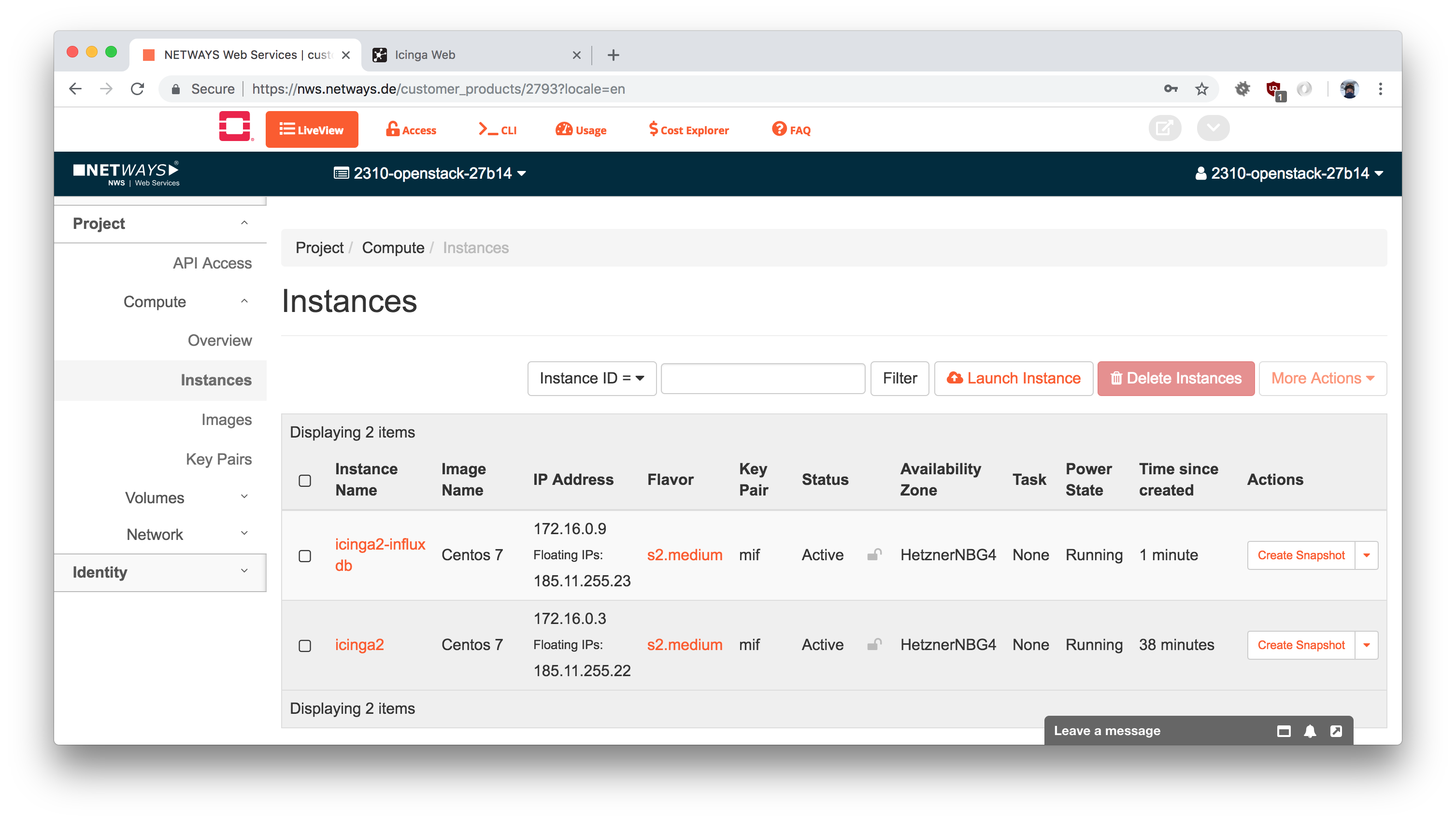 In the past week I've been playing with OpenStack. Johan was so kind to send a PR nearly 2 years ago, now the NETWAYS NWS cloud is ready for OpenStack and my tests. Small things were needed to adopt the box provisioning with floating IPs. If you are an experienced OpenStack user, you'll know how to source everything into your environment. Everyone else just can follow the newly written docs 🙂
Huge shout-out to Johan from CSC for his contribution!

Puppet 5
The Puppet provisioner was updated from Puppet 3 to 5 and every module involved in this process has been updated and tested for compatibility too. From installing base wget and a motd, provisioning MariaDB, Apache to fully installing Icinga 2, Icinga Web 2, numerous modules and themes. Last but not least, these boxes also install and configure Elastic Stack, Graylog, Graphite, InfluxDB, Grafana and Dashing and all their dependencies.
I've also removed duplicated Puppet code and refactored everything into generic profiles and Hiera configuration on top. This comes in handy with the third improvement: Using the official Puppet modules for Icinga 2 and Icinga Web 2, the hard work from Lennart and Blerim finally pays off. The provisioner now only uses official modules and provides ideas and best practices for both, Puppet and Icinga configuration.

Tailored scenarios
A default set for common Icinga Web 2 modules is installed, this includes Director, Cube, Business Process, Maps and community themes such as Unicorn or LSD.
standalone covers a small Icinga instance with Graphite for metrics integrated into Icinga Web 2. Dashing on top.
elastic showcases Icinga 2 with the Elasticsearch feature, Icingabeat, Kibana dashboards and Icinga Web 2 ES module.
influxdb puts Icinga with InfluxDB and Grafana, integration in Icinga Web 2 is done with Carsten's Grafana module.
graylog enables you to play with Icinga and Graylog, including stream checks.
distributed installs 2 VMs in a master-satellite scenario showcasing a small cluster setup. This also uses puppet-icinga2.
For developers, there's a first shot called centos7-dev which provisions a development environment for building Icinga 2 from sources. This should enable community members to start developing Icinga 2 more easily and is my preparation for the upcoming OSMC hackathon 🙂

You can find all changes for v2.0.0Â 
here
. Enjoy playing with Icinga and show the Vagrant boxes to your boss, maybe now running in your OpenStack infrastructure already 🙂