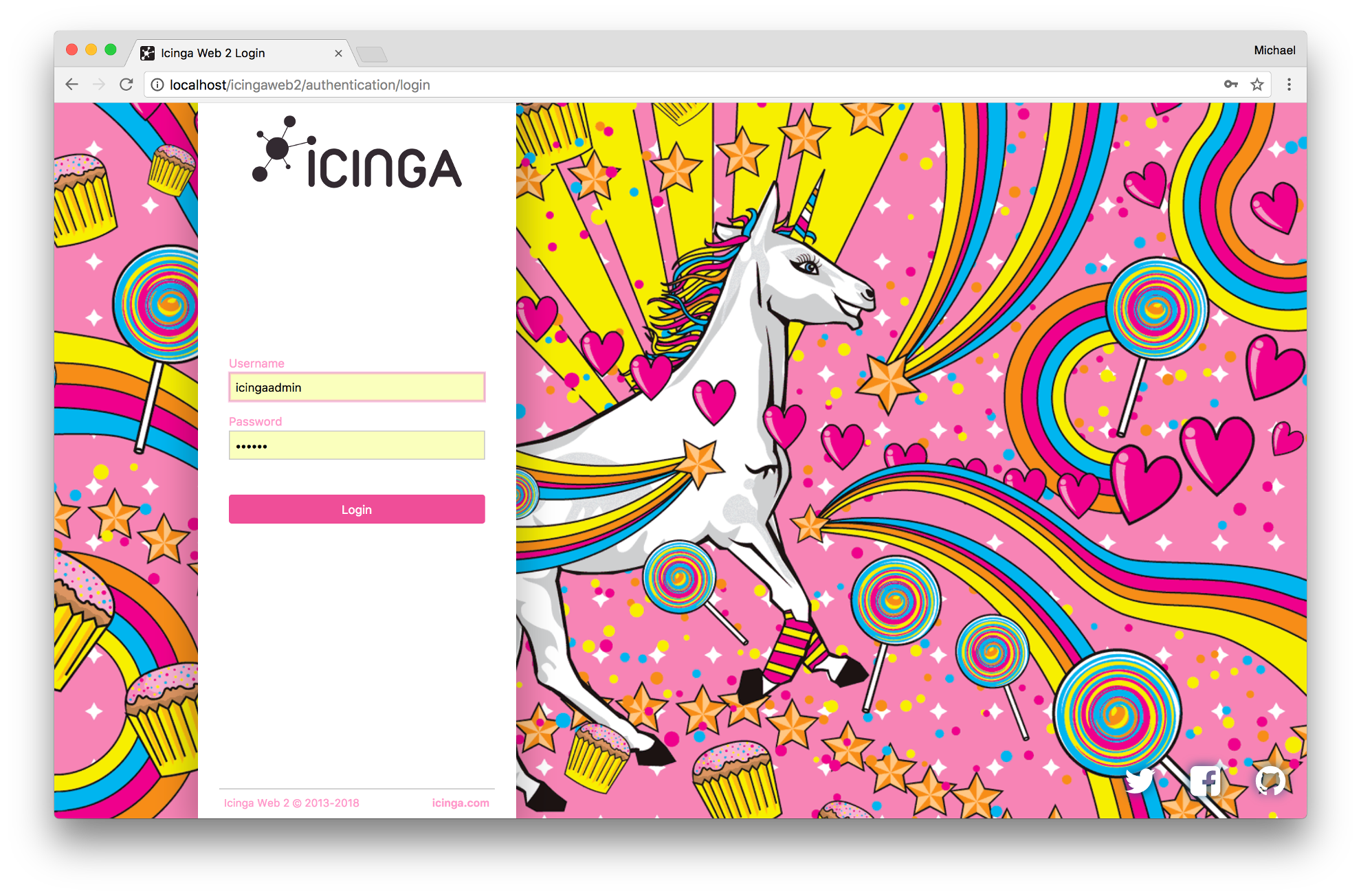 Happy new year from team Icinga! Hope you all had relaxing Xmas holidays 🙂
December brought us many cool things, as new releases for the Elastic stack integration, community integrations and themes and also worth a mention, a new platform for monitoring-portal.org.

Icingabeat 6.1 and Logstash Output 1.2
Blerim has released new versions for Icingabeat and the Logstash output, including support for Elastic Stack 6.x.
This release also adds packages to our official packages.icinga.com repository. You'll also recognise the online documentation for Icingabeat on
Meanwhile Alba is testing it already …
Icinga Camp Berlin 2018
It isn't far, so make sure to plan your trip to Berlin on March, 8th 2018 and register now.
New monitoring-portal.org platform
It started out as an idea during the Xmas holidays, and has become reality starting 2018: A new home for #monitoringlove enthusiasts built with love on Discourse. You'll immediately recognise how easy it is to ask a question, or join existing discussions.
While maintaining this platform is entirely my private fun and pride, the Icinga project benefits from it, and as such relies on a great community place to share ideas and passion. Problem solved for me impersonating the community manager for Icinga – see you around 🙂

Short cut
Just awesome
We've already seen the "always green" theme for Xmas, now Carsten shared the "unicorn" theme with us. And I have to admit, this looks really fancy.

#34c3 was monitored with Icinga 🙂
Say hi to Michael and Casey on team Icinga 🙂
Getting your contribution merged is an awesome feeling.
Living the documentation spirit, Nicolai does.
Lennart is going a deep dive into the Icinga book version 2.0 – hooray!
Grafana graphs using Carsten's module for Icinga Web 2 – what else to say, #monitoringlove
Speaking of Grafana, scaling Icinga in large environments is key to to your monitoring.
Marianne is working on packages for OpenIndiana, rumours say this will be upstreamed then too 🙂
FreeBSD journal published an article about Icinga 🙂
Klaus explores the capabilities of the Icinga 2 DSL …
Migrations all the way …

In the end, we all want to be just happy monitoring users 🙂

See you on twitter, the forums and live in Berlin!