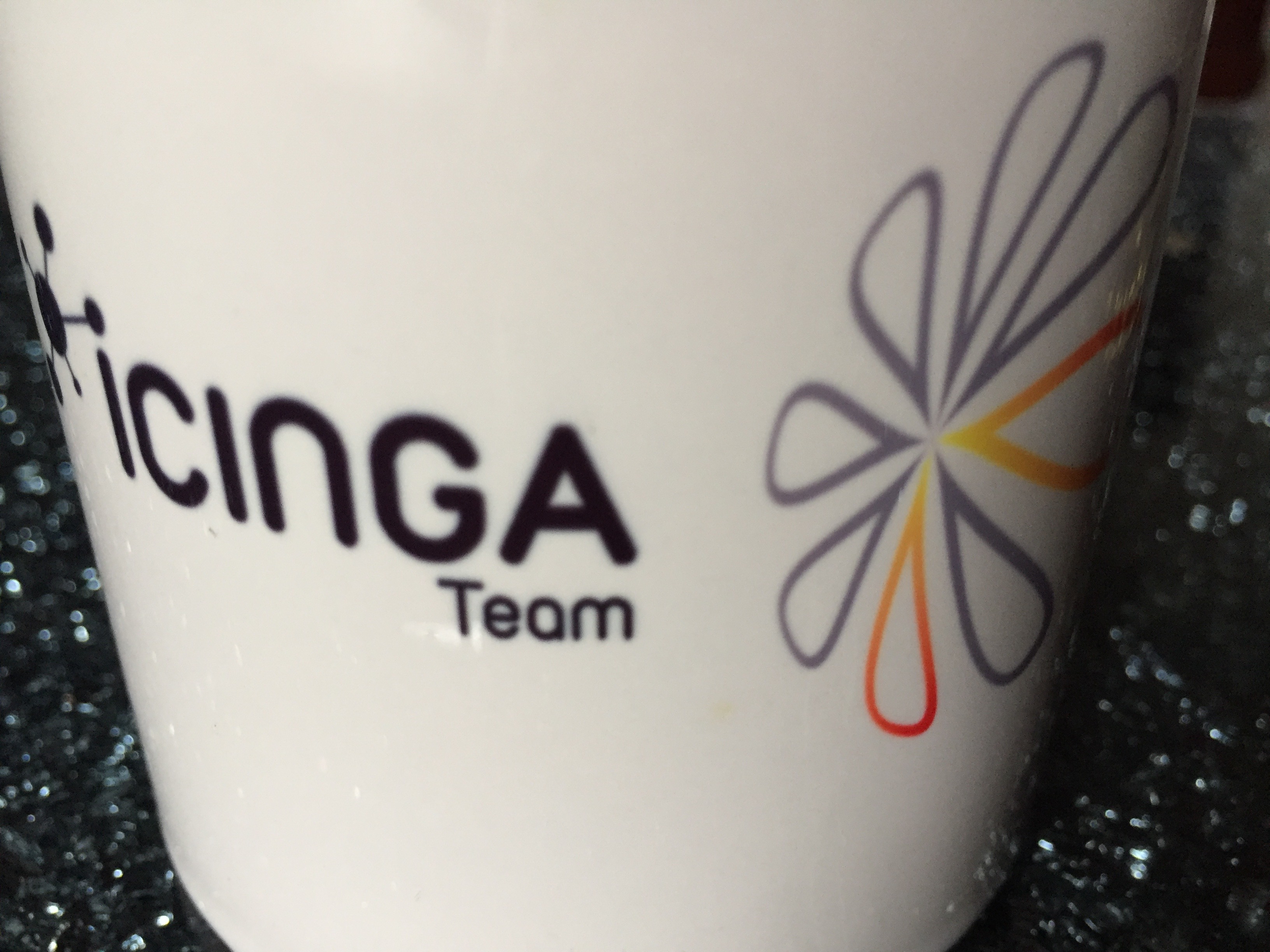 This time we're focusing on many cool integrations, past and upcoming events and even more with and around Icinga.
We've celebrated eight years Icinga in May – hooray!
Currently we are working on Icinga 2 v2.7 to be released in June. This will include certain enhancements for performance and metrics. I'm writing a blog post soon. We are also pushing resources into Icinga Exchange and our new backend. Many things cooking under the hood, and soon to be shared with insights.
One of them is new build infrastructure which has been released this week. Built with Jenkins and Puppet and developed in the open. All involved scripts, modules and a Vagrant test environment can be found on GitHub. You'll also recognise a new theme on packages.icinga.com :)
Community
Denny provided us with lots of Ritter Sport chocolate – what a nice surprise Monday morning :-)
We are always trying to enhance the experience when working with Icinga and bugs, enhancements and more. This time we've added a contribution guide and issue template for Icinga Web 2. Once we feel that this works out, we'll push that to our many Github projects in the future :)
Events
Icinga Camp Amsterdam
Join us on 27.6.2017 for a full day of monitoring deep dive. It is in the same location as DevOpsDays Amsterdam just the day before.
Icinga Camp Bangalore
Our first Icinga Camp in India tool place right after rootconf and was overwhelming :) Checkout the camp archive for slides and pictures.
Monitorama
Slack really likes our project, they are monitoring 140k services already (!).
ChefConf 2017
Blerim joined our partner ShadowSoft at ChefConf 2017.
Monitoring Portal Workshop
Gerhard announced the annual monitoring-portal.org workshop on 12.-13.9.2017.
Integrations
Logstash Output for Icinga
Blerim released the Logstash output for Icinga. You can use it to forward alerts (check results, acknowledgements, downtimes).
Foreman
Dirk Götz and Timo Göbel did a live webinar with the Foreman project on how to integrate both worlds. Lifecycle management and monitoring are an integral part of your infrastructure.
Director
Marianne blogged about Windows client setups with the Icinga Director.
NagVis
We've recently learned that NagVis 1.9b15 introduces support for PostgreSQL as IDO database backend. Many of you have asked about it, and we're happy to see that community member stood up for a patch :)
Grafana Module
Carsten is in a release flow – he's working on future enhanced already :)
More Integrations
If you are looking for Powershell scripts as plugins, peek in here. We've also seen a question on the forums about Amazon Linux RPM packages, and took care about a possible solution :) You'll now find more details on building RPM packages too.
Moritz Grosch provided us with a beta test for Amazon Alexa.
More cool integrations just like an HTML notification script:
Valentino is testing the Icinga 2 API with VueJS dashboards.
That's it for May, ready for an exciting June – make sure to register for Icinga Camp Amsterdam!