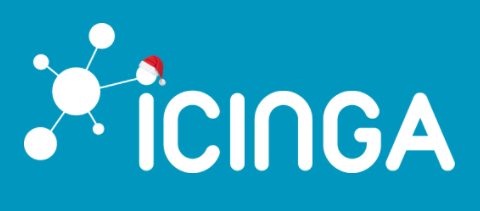 Many things happened in 2016 … are you ready for a new journey in 2017?
All the best from team Icinga and happy new year!

Community
Post from monitoring-portal.org
Thanks a lot for your support and guidance across. You have been of great help and support for all my queries. And i am very much impressed the way it is simple to use icinga for monitoring.. Will keep exploring icinga and posting my queries..
API
The newest addition in our API clients family – a Windows client written in C# 🙂
Dashing
We've finally found the time to add some more enhancements before and during OSMC. Dashing with Icinga 2 is now an official integration and we're happy that community members already use it in production 🙂
Future outlook 2017
GitHub
We have certain established development workflows. This includes a specific git branch workflow as well as how issues are organised and updated inside our Redmine ticket system. Icinga and the amount of issues created has become really huge over the last years. One thing we struggle a lot with – specific dashboards and views in Redmine without patching it ourselves. On the other hand we're just using the native Git setup with gitosis (deprecated) and gitweb. That doesn't provide extensibility and is somewhat hard to maintain on its own.
We've been evaluating several platforms and also have been following closely the evolution GitHub made. Especially since they recently began to add more features for issue tracking and so on.
2017 will make GitHub serve our primary Git repositories including issue tracking. git.icinga.com will mirror these repositories and also serve as base for private repositories (e.g. training material for Icinga partners). This repository will be based on Gitlab and still hosted on the Icinga infrastructure at NETWAYS.

Wiki and Howtos
We've had the Confluence wiki for many years now. In an initial attempt many pages were created back in <2012 but barely never updated. Who knows why but probably times changed and everyone keeps writing their own blog posts or Github READMEs. Since there's also infrastructure resources and maintenance involved we decided to shut down wiki.icinga.com for the time being. This will happen in a few days.
Relevant articles have been converted into Markdown into a wiki archive on Github. We're planning to establish a new base for howtos and knowledge base articles in 2017.

Products
We'll wrap our head towards a new backend for Icinga 2 and Icinga Web 2. We have a vision :)Â After working hard to ensure the stability and performance in 2016 it is finally the time to focus work on "something new". We'll keep you posted on updates as always.
There's continuous work on the way for Icinga Web 2 modules (old and new) including releases, documentation and blog post series. Icinga Web 2 will continue being enhanced with useful features, and rumours to tell that developers will have more time to look into long awaited better reporting capabilities in 2017.
Icinga 2 v2.7 will put its feature focus on better Elastic integration. We're also working on an Elastic Beat called icingabeat to forward events and metrics to Logstash, Elasticsearch and Kibana. More on future integrations soon.

Events
Icinga Camp Berlin is near! Submit your talk and make sure you stop by. It's in the same location as last year where 200 Icinga users joined us for a day of #monitoringlove 🙂 More camps and events will be announced soon.