The next months are fully packed with events and we want to share the most important news and facts with you.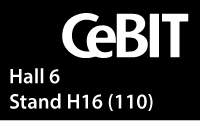 CeBIT
Team Icinga will visit the CeBIT in Hanover. CeBIT takes place from the 16th – 20th of March and our booth is located in hall 6, booth H16. More about CeBIT on our event site.
Camps, Camps, Camps
All started with San Francisco last year and thanks to our friends around the world we are able to come up with more Icinga Camps around the globe. We hope there is a Camp near you and we are working on new Camps for 2016.
For this year the following locations are confirmed:
FOSSASIA
From the 13th – 15th of March there will be FOSSASIA in Singapore and Team Icinga will join the international conference with over 700 attendees. With the help of OlinData and the FOSSASIA Team we are able to provide a half day Icinga Workshop on the 12th of March. You can register now for that unique opportunity in Asia.
Many thanks to all the people out there helping Icinga around the globe!