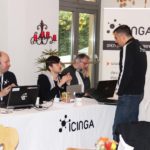 This year's OSMC (Open Source Monitoring Conference) really was a blast. Our 6th year so far! Not only because we released Icinga 2 in its feature version 2.2 beforehand, including Agents, CLI and magic apply for rules. There also was our very first Icinga Web 2 Beta release happening live at the yearly Icinga booth.
Looking at the schedule, you'll recognize so much #monitoringlove for Icinga, this is just overwhelming! :-)
Current State of Icinga
A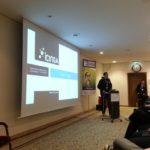 nd then there was the presentation by Bernd (his talk was in German, but the slides are English). While showing that Icinga 1.x is not dead, everyone was certainly waiting for an in-depth introduction into Icinga 2 and its capabilities and new features, and the astonishing Icinga Web 2 live demo.
Rumors do tell that the presentation slot right before the relaxing evening event allows you to talk a little longer, but hey, there's so much to talk about. Decide yourself by watching the presentation, or by joining us in 2015, 16.-18. November :)
Connecting Icinga 2 with Graylog2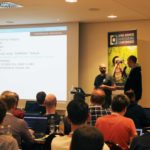 For me, OSMC also was a new experience holding a presentation together with one of the Graylog2 developers, Bernd Ahlers to be exact. We did plan a proof of concept talk in the first place, but working together remotely did work out quite nice in terms of getting 2 new features:
The GelfWriter feature in Icinga 2 writing events to Graylog2
check-graylog-stream as Icinga check plugin querying Graylog2's alerts streams (find it on IcingaExchange)
The talk also features a live demo of all these components, and we've been building a new Vagrant box icinga2x-graylog2. Working together closely, Icinga and Graylog2 developers, we decided to join forces – Bernd Ahlers is joining the Icinga team and help maintain these Vagrant boxes. The new box is using CentOS 7 already, all others are in the process of being updated.
You can watch the presentation below, it's been held in English only.
See you soon!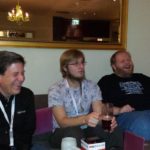 All slides are also available in our slideshare stream. You'll also find the recorded screencasts over here. And if you still haven't enough, follow our twitter feed.
Watch out for future Icinga Camps and next years OSMC – it's always nice to meet and connect :-)